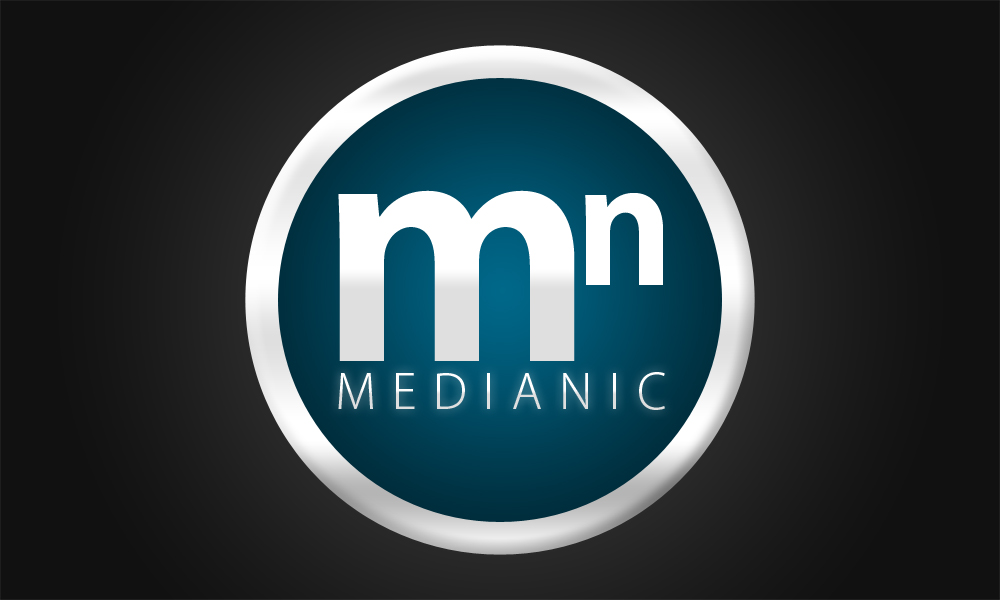 Building a streamlined navigation panel for your website is the logical next step after creating your content. Beautiful and functional—these are the gold standards when it comes to your navigation menu.
If your site manages a lot of content, many products, or complex services, chances are you need a Mega Menu—in other words, a dropdown menu that is triggered by hovering over a link or defined area. These menus usually contain all the navigation options of your website in one easy-to-use panel.
At CodeCanyon, there are many great options that can help you build a Mega Menu that meets the needs of both you and your website visitors. Read on to see some of the best selling options for WordPress Mega Menus, and find one that works for you.
Best-Selling WordPress Mega Menu Plugin
UberMenu—WordPress Mega Menu Plugin
Develop customized Mega Menus for your WordPress site quickly with UberMenu. One of CodeCanyon's best selling WordPress Mega Menu options, this plugin works right out the box to build fully responsive, touch-enabled menus that perform consistently across platforms. This user-friendly plugin, with full WordPress 3 Menu Management System integration, lets you quickly build advanced submenu layouts in a system that you are already comfortable using.
This plugin is fully customizable, so you can build a Mega Menu that works perfectly with your website. Generate menu content from posts with dynamic items. Customize colours, fonts, and design elements with simplified CSS selectors. Choose from multiple layouts, configure click and hover behaviour, show or hide content for different screen sizes—this plugin has the flexibility you need when building a Mega Menu that captures the depth and breadth of your WordPress site.
User alexis_delhi says:
"Amazing Customer Support! The plugin itself is a visual gem and I will most definitely use it on forthcoming projects."
More Great WordPress Menu Plugins
Mega Main Menu—WordPress Menu Plugin
Build a dynamic WordPress dropdown menu with this highly customizable plugin. The Mega Main Menu plugin allows you to place many different object types in the dropdown menu, so get creative with links, text, images, widgets, and shortcodes. This plugin has more than 10 fully responsive dropdown menu combinations to choose from. With unlimited colour variations, more than 600 Google fonts, 1600 vector items, and RTL support, this WordPress menu plugin is able to blend perfectly with existing visual design elements to enhance your site.
User rodrigocy says:
"Mega Main Menu runs perfectly in my WordPress page. It is very intuitive, easy to configure, and visually fantastic. And the customer service is impressive. 100% satisfied. 100% recommendable."
Superfly Menu—Responsive WordPress Menu Plugin
Superfly is a responsive WordPress menu plugin that will help you create a vertical menu for your site. This plugin generates a space-efficient vertical mega menu that can be used as a standalone navigation tool, or as a complement to your main menu. Choose between push, sliding or static navigation, and customize it with an icon toolbar or fullscreen menu. The optional mouseover interface removes an unnecessary click for your users and reveals your menu with an on-trend flow visual that suits all modern sites. This plugin works beautifully on both mobile and desktop sites, and behaviour options like push content and smooth scrolling for anchored elements enhance its versatility.
User castorpollox_285 says:
"A great plugin with highly customizable settings. And the support is great, too. They answered all my questions, very detailed and helpful. I recommend this plugin very much!"
Hero Menu—Responsive WordPress Mega Menu Plugin
Be your own hero! Whether you are a WordPress expert or a complete beginner, the Hero Menu plugin is so easy to use that you will have your menu up and running within minutes. From a complex, feature-rich Mega Menu to a simple, streamlined dropdown menu, this plugin will meet your needs. It's fully responsive with touch support, and you can style it with custom CSS or use one of the 60 colour presets. With the drag-and-drop menu layout builder, it only takes three steps to build your Mega Menu. Save time and enjoy the creative process of your build—and the final results!
User AlexanderMCrow says:
"Rich features and fantastic documentation, simple for those of us who aren't too confident with coding to build a beautiful menu. Also, I had an issue with integration following a major update to my theme, and the customer support was marvellous—solving my problem very quickly and professionally—highly recommended."
TapTap—A Super Customizable WordPress Mobile Menu
If you are looking for total creative control, TapTap is the Mega Menu plugin for you. With this WordPress menu plugin, you can build a mobile-first, off-canvas menu versatile enough to be used on any site. Mix and match fonts, icons, letter spacing, colours, buttons and logo positions, backgrounds, alignments, and more, to create a menu that is unique to your site. TapTap lets you review your changes in real time, which makes it so easy to customize your WordPress menu. With this plugin, you can forget predetermined layouts and build the exact Mega Menu you want.
User flowonfiction says:
"Hands down the most elegant and infinitely customizable mobile menu on the market. Beautiful design, intuitive features, and lightning-fast customer support. Can't imagine building a site without it."
WP Mega Menu Pro—Responsive WordPress Menu Plugin
Choose from 14 beautifully designed Mega Menu skins for your WordPress site, or use customization options to create your own unique template. The WP Mega Menu Pro plugin supports both horizontal and vertical menus, along with flyouts and sub-menus. Use the drag-and-drop visual builder to choose from built-in menu icons, colours, and widgets, or take advantage of unlimited styling potential and customize with CSS. This plugin is fully responsive, touch friendly, and tested on all major browsers to ensure an enjoyable and functional experience for website visitors.
User Ohgugun says:
"Great quality plugin with a very diverse set of components and options. Really well designed. And the support is great, and fast!"
WP Floating Menu Pro Plugin
Enhance your WordPress site's usability with a one-page scrolling navigator and other sticky navigation menus available from the Floating Menu plugin. With 13 elegant template layouts and an unlimited number of custom templates, you can build according to the needs of your site. Use the easy menu builder to create mobile-ready mega menus by selecting from a wide range of editable components such as background and hover colour, icon sizes, typography, and more. This plugin will allow you to quickly add one-page scrolling to your WordPress theme—just define the sections on your website and create a navigation menu in minutes.
User shawnrosvald says:
"Very flexible plugin with plenty of options and terrific customer support."
Touchy—WordPress Mobile Menu Plugin
Touchy is a quick, reactive, and comfortable-to-use menu plugin that is designed for smartphones and works well on desktop sites, too. The strength of this mega menu plugin is in its customizability. With just a few clicks, you can change the colours of elements, alter positions, hide buttons, or change transparencies. You can use unstyled widget locations to add call-to-action behaviour to your menu, embed content, insert shortcodes, or virtually anything else you might need—the default appearance is just one of endless options. With easy setup and customization with WordPress Live Customizer integration, Touchy is a complete mobile navigation and header solution for any WordPress theme.
User AlexT-WebDesign says:
"Amazing plugin, very flexible. A good move in modern UI design. Super fast, great support. Will be looking at more of your plugins."
Conclusion
As you can see, there are many options when it comes to WordPress Mega Menu plugins. If you haven't already done so, be sure to check out CodeCanyon for more inspiration. From beginners to expert coders, and no matter what style you prefer, there is a Mega Menu plugin that will improve and enhance the navigation of your WordPress site.
Powered by WPeMatico