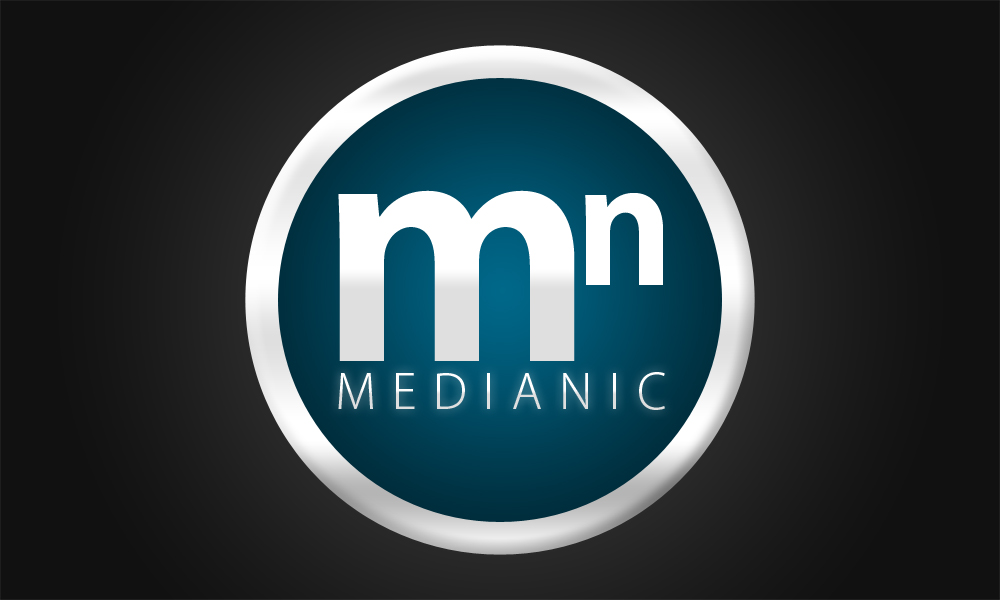 ECommerce is undeniably a buzzword. Many people have been discussing this term for a long time since the Internet was opened to commercial use. Through its history, with many advantages over brick and mortar stores as well as mail-order catalogs, eCommerce has become one of the fastest-growing industries.
Did you know that 25% of the world's population is shopping online? The number is snowballing, and it's estimated to hit 2.14 billion global digital buyers in 2021. Many businesses are thriving in the eCommerce industry, and the key to their success lies in the right eCommerce website.
However, it's an intense competition but also a show for everyone. If you don't want your eCommerce store to be way off the mark, it's essential to stay alert with the overall market, buyers' pain points, be approachable, and useful. Now, if you're aching for being the showrunner in 2020, make your eCommerce website stand out.
An overview of eCommerce websites
What is an eCommerce website?
An eCommerce (electronic commerce) website is a site that facilitates the complete sales process of goods and services, including transferring data and funds between two or more parties over an electronic network.
As for an eCommerce website or store, you need a domain and server (for hosting) to make it visible and accessible. Simply, eCommerce websites are where we sell and buy everything online.
Different types of eCommerce websites
ECommerce websites come in different types covering every field and fulfill a wide range of functions. Here're the most common types of eCommerce websites:
Business-to-Business (B2B): The practice of selling goods and services between companies. For example, a business sells SAS software to other companies.
Business-to-Consumer (B2C): The practice of businesses selling goods and services to consumers. For example, you buy a Macbook from Apple.
Consumer-to-Consumer (C2C): Electronic transactions of goods and services between consumers, mostly via a third party, online shopping platform like eBay. For example, you sell your old clothes on eBay to other consumers.
Consumer-to-Business (C2B): A business model in which consumers name or demand their own price for the opportunity to market businesses' products or services. For example, a celebrity promotes the business's products, and the company pays for this.
Importance of eCommerce websites
When you're running an eCommerce or online business, you want a place just like a physical store where your products are introduced to customers. With an eCommerce website, you can easily expose your business to the public and reach out to potential customers effectively as your products will be available online 24/7.
A website presents who you are and what you do. With the help of an eCommerce website design, you can both show off your expertise and communicate with customers. Therefore, it allows making an impression on your customers that profoundly influences their purchasing decisions. And if you do it right, you can develop a lasting, beneficial relationship with them.
Owning a website is more important to get right as the ultimate goal of business is to make online shopping a way most convenient for customers. Through an eCommerce website, people can buy desired products anytime and anywhere as long as having Internet access. These days, people are not using cash more often. This tendency makes a chance for online shopping to thrive because people can pay quickly through credit cards or other payment methods available on the website.
Moreover, the mobile purchasing trend is driving people's shopping habits. 79% of smartphone users made a purchase online using their mobile device in 2018 proves the fact. If you don't have a mobile-responsive website, you are most likely to lose potential customers and lag behind others.
That's what makes an eCommerce website design crucial to your online business establishment and development.
How to create an eCommerce website
Step 1: Do market research and register your business
To start an eCommerce store from scratch, you're going to need a physical product to sell. If you select the right product, it'll help your business thrive. Otherwise, it would be time-wasting to build a store with a product that fails customers' interest and demand.
To make sure you're going to penetrate the right market and products, you'll need to do in-depth market research. Simply, you're going to find out the needs of your customers and fulfill them with your products. Many niches cover specific day-to-day demands of people, and you can find a product to sell within these niches and get benefit from it. In other words, you'll want to look for trending products.
One way to find what niches and products are currently trending is to use Google Trends. This tool allows you to look into the past and future of particular product keywords. It markedly reports how a specific product is getting people's interest and growing in popularity. And you can see if a product is worthwhile to sell. You can also explore what's currently hot-selling on online websites like Amazon.
Google Trends
Next step, you'll need to register your business to make it a distinct legal entity and officially enter the eCommerce market. Your business structure and location determine how you'll need to register your business.
Step 2: Purchase a domain
You want a website that sells your products and services, so why don't you get your own domain name? It should be readable, straightforward, relevant to your business, and, most importantly, a secured one. People will find you easily among the ocean of websites through your domain name, and markedly get a good impression with an easy-to-remember domain name. Usually, companies name the website's domain as their business name.
GoDaddy
Step 3: Hire a developer
If you're not tech-savvy, you can hire a professional developer to have your website created and designed quickly and professionally. It's not difficult to get things done all the way you want as long as you and your partner get together on the same boat.
When it comes to choosing a web developer, spend time vetting to make sure you find the right talent for the first time. At the end of the day, that's the person who will create the online face of your business and enable you to communicate virtually with your customers. Otherwise, it'll become a waste of time and money, and even risk your business.
Experience and talent are undeniably critical factors to consider when choosing a web developer. However, personal DNA is the most crucial consideration. You'll want to choose someone that fits your company culture and can work well together with your team members. Before finding a personality fit, make sure that you define your company DNA's requirements, then look for candidates who match those requirements.
It's better to hire someone with a graphic design background as he or she can create a layout and cop images that align with your site.
Step 4: Select the platform and hosting plan
It's always crucial to choose the right platform and web hosting. If you're going to select an all-in-one platform or website builder to lean on, there are many options for you, such as WordPress, Magento, Shopify, WooCommerce, Squarespace, and more. Choose platforms that are perfectly compatible with plugins, themes, and easing to payment processing.
However, most business owners create a website without giving much thought to selecting the right web hosting package. Web hosting is a place where your data is stored. The right platform is not enough if your page loading is slow. And visitors will quickly leave a slow loading website. Choosing the right web hosting makes it easier to set up your business at the beginning and alleviate problems in the future.
Step 5: Find a theme you like
You'll need a theme that matches your eCommerce vision. It's a time-saving and cost-effective way to build your site with a ready-to-use theme rather than starting from scratch. You can purchase a theme from ThemeForest that delivers precisely the vibe you want in your eCommerce store.
With over 28,000 website templates and themes starting from $2, you can easily pick up one option and utilize it on your website.
Themeforest
Step 6: Go live your website
Once you've done everything above, it's time to launch your website and start selling your products. Remember to double-check every page of your website to make sure everything is functioning well and whether there are any mistakes, such as typos, broken links, or some buttons don't work.
You may be excited to expose your new online presence to customers, but it's better to make sample purchases before going live. When becoming a real purchase, you'll get to know if the whole process has any problem. Is it easy for customers to find their desired products and place an order? Is it quick and convenient for them to process the checkout? If the answer is yes, your eCommerce store is ready to shine.
Step 7: Market your eCommerce website
If you're not getting much traffic as expected, you need to proactively market your eCommerce website to reach out to more people. Here are some of the most popular eCommerce marketing methods:
Content marketing: You can create a wide range of content for an eCommerce website. It can be an educational blog series about your products or services or any aspects of the field you are getting involved in. It can be tutorial videos or posts that will be helpful for your visitors. Combine between text with all visual elements like image, video, and more. Content marketing won't generate an immediate result, but that's what helps you touch the heart of your customers and retain them. If you convey your content in the right way and it provides value to your audience, you can get an influx of traffic over the long-term.
Social media marketing: If you're not running any social media channel for your business, you're missing out on a great opportunity to increase your brand awareness and drive traffic back to your website. Consider the best social media channels that are suitable for your products. If you're selling clothes or accessories, Instagram, Facebook, or Pinterest are the most potential marketing channels.
Influencer marketing: Influencers are growing their voices over social media, and you can partner with them to get your business exposure to the world. Reach out to influencers whose personal images and followers suit your products.
What will an eCommerce website need to stand out in 2020?
ECommerce website design guide
Design a trustworthy website
Once shoppers access your site, the first to impress them should be the feeling of trust. When shopping online, people concern about privacy and whether the purchase transaction is secure enough to protect their personal information, such as phone numbers, addresses, credit card information, and more.
If your website doesn't provide trustworthiness, shoppers will leave quickly. Thus, make sure to show pertinent information about your business and secure payments available on your website at an easy-to-see position, often in the footer. You can also add trusted badges next to payment methods.
Design an easy-to-navigate eCommerce website
It's essential to make it friction-free for users to navigate through your website. Shoppers need an easy way to move around your site, find what they're looking for, and take the next steps, such as adding to cart and checkout.
To make your website frictionless, create distinct product categories, smart product search bar, and multiple product filters.
Product page design
An excellent product page design contributes to the user experience substantially. You should design your product page with the mindset of a user experience designer. And the ultimate goal should be helping shoppers find their desired products.
There are a few of the most effective ways you can do. Include awesome product images, provide the right amount of product information, and show relevant products in the related or recommended product sections.
Shopping cart & checkout design
Shopping cart is an integral part of your website as it's where buyers review what they've selected before finally processing checkout. If you want your shopping cart page to navigate shoppers to the checkout effectively, here are some tips:
Make the shopping cart easy-to-understand
Create a persuasive, straightforward CTA
Add adequate feedback, testimonials
Provide a mini cart widget allowing shoppers to add products to their carts without leaving the current page
Show product details
Refrain from extra costs and taxes
Notably, if you want to get a great deal of successful conversion and completed purchases, optimize the checkout page. Keep it simple, offer various payment options, guest checkout, and provide support stations right on the checkout page.
ECommerce website design trends in 2020
Optimize for social commerce
Social media networks can be a great way of promoting and selling products. That's why social commerce has become so popular among eCommerce businesses. Here're some ways to tap into social commerce:
Make your brand relevant, relatable to your audience
Retain attraction by focusing on visuals
Address customers' intent with related products
Create a mobile-first outlook
Make use of social media marketing
Give customers fast, informative responses
Minimalism design
Minimalism in web design becomes more popular over time, winning over the hearts of both users and designers. The optimized and straightforward design reaches out to its peak when it guarantees both elegance and usability.
Minimalism in web design encompasses things from minimalist graphic elements, color palettes, to a minimum of text and website navigation. Minimal designs keep users' retention as it drives their focus on important information that creates a seamless, relevant experience.
Black and White color
As minimalism is trending in 2020, it's undoubtedly that the black and white color will be preferred in web design because of its elegance, modernness, and aesthetics.
(source)
On the other side, isometric web design comes with the blooming of luminous color schemes. Glowing, neon colors like blues, greens, purples, and pinks will create an eye-catching and futuristic look for your website.
Pairing light-colored text, graphic icons, and UI elements with a dark background can be so powerful. The night mode has become popular and favorable as it reduces the use of light pixels, causing less hurt to your eyes and making it easier for reading.
AR and VR experience
Augmented reality (AR) and virtual reality (AR) have been rapidly growing over the past few years. This technology produces digital images, sounds, and sceneries with a view of the real world, giving users an engaging experience.
For your eCommerce website, you can apply this technology to enable customers' realistic experience into your products so that they can make smarter purchases.
360°product images and product videos
A beautifully high-quality image is not enough anymore when 360° product images are rising its popularity in the eCommerce space. It's undeniably a trend that significantly contributes to generating sales in 2020.
Besides, product videos will remain a powerful way to promote and sell products. Quality videos with useful or entertaining content can appeal to your buyers, create a better experience, build trust, and even convince them to buy from you.
Content-centric design
The minimalism in web design can shift more attention to creating and delivering quality content. It's the content-centric design that focuses on providing users with relevant information they're looking for to discover new products or make purchases without overwhelming them.
Mobile shopping and mobile payment
Mobile has been creeping into every aspect of online shopping and continues taking over the eCommerce world. That mobile consumers contribute 60% of eCommerce traffic proves the fact. Mobile devices have a powerful impact on online sales. One of the essential practices that you should not ignore is optimizing online payment for mobile devices. By integrating various payment gateways and types of credit cards, you can help your buyers check out faster and more securely.
Voice search
With the help of digital assistants, voice search is increasingly gaining people's interest as for its convenience and usability. The number of smart speakers is also increasing rapidly. Many brands are planning to offer voice search services on their websites with the view to scale up digital commerce revenue by 30%.
Chatbot
Chatbots are artificial intelligence software that can maximize your eCommerce operation. Using chatbots, you can address your customers' queries immediately anytime without having to do mundane and repetitive tasks like answering a common question many times. Also, customers can easily find what they need with quick navigation and the right direction. Chatbots are a great way to follow up with buyers, reduce bounce rates, and increase conversions.
Conclusion
The landscape of eCommerce is ever-changing. If you want to stay ahead of the curve and earn a competitive edge, it's essential to remain alert, observe the market, and be sensitive to the current trends. With the achievements of the eCommerce market recently, it makes sure there will be more opportunities for your eCommerce business to glow brighter than ever before. The guide and some trends above may be helpful for you. If you have any questions, feel free to leave a comment.
Jade Nguyen is a content creator at Avada Commerce – an eCommerce solution provider based in the heart of Vietnam where some of the best developers unite. She has been working and researching to find practical solutions for successful website design and development.
The post What Will An Ecommerce Website Need To Stand Out In 2020? appeared first on SpyreStudios.