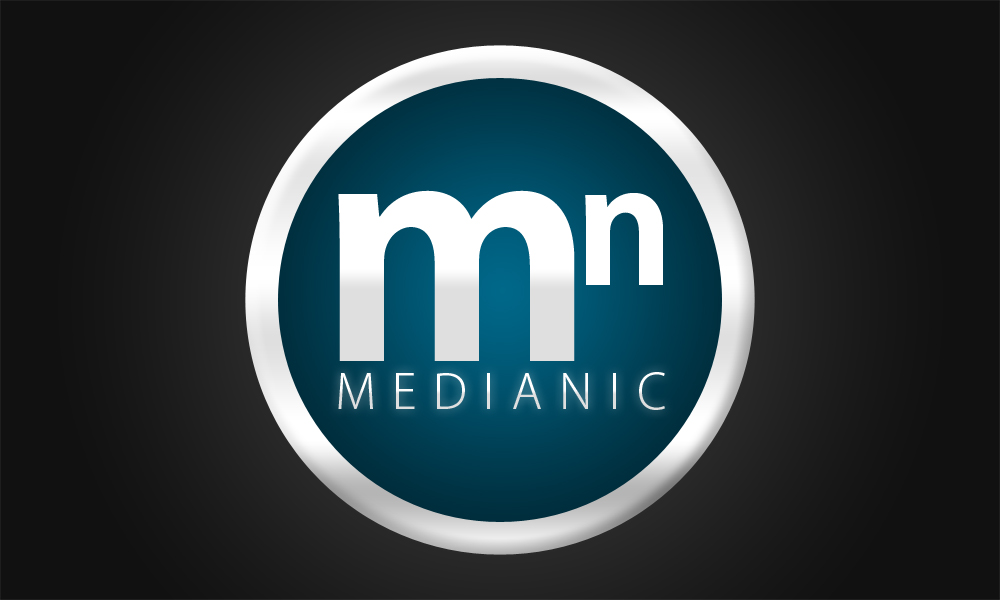 You must have a strong social media presence for your business to thrive in today's social media driven world. 
The main asset to your business is getting your audience's attention and today their attention is on social media. 
Having a strong social media presence will help your business garner attention for its brand. If done properly you will see an increase in awareness of your brand, traffic to your social media platforms, and eventually sales. 
But how can you build a dedicated, loyal following on social media to help increase your company's profitability?
If you are using WordPress for your business, you can help build your following,  increase your connection with your target audience, and build brand equity by taking advantage of the social media plugins available for WordPress.
CodeCanyon offers some of the most powerful social media plugins on the market today to help you accomplish these goals. Below, I have listed 12 of for the best WordPress social media plugins of 2019 for the three most popular social media platforms: Facebook, Twitter, and Instagram.
Facebook Plugins

1. NinjaTeam Facebook Messenger for WordPress
Having a form of communication that is familiar to your customers can help build familiarity and trust in your brand. 
NinjaTeam Facebook Messenger allows you to integrate the familiar Facebook Messenger experience directly into your website giving your customers a recognizable way to communicate with you. 
Not only will this WordPress Facebook plugin allow your clients to easily contact you, but you will also be able to continue the conversation even after the customer has left your website. 
The chat plugin automatically stores the chat history between the customer and your business on messenger.com, in the Messenger app, as well as the Messenger plugin on your website. 
Here are some of the notable features that this plugin offers: 
Easily integrate Messenger into your product or shopping cart pages.
Display Facebook Like button in the messenger box to invite your visitors to click. 
Customize the color of the chat box to fit your website's theme.
Compatible with WPML. 
Get a lifetime worth of updates after purchase.
Don't forget to check out the live preview of the Facebook Messenger to see if this WordPress social media plugin is right for you. 
2. Facebook Plugins, Comments & Dialogs for WordPress
If you want to integrate a variety of Facebook features into your website, the Facebook Plugins, Comments & Dialogs plugin offers an all in one solution.
This plugin uses WordPress shortcodes to add any of its 10 Facebook Plugins and 2 dialog displays into your website.  
Here are some of the plugin's main features:
10 Facebook plugins that can be integrated with one line of code.
native Facebook popups along with 8 widgets and buttons: like, send, follow, share, page plugin, embedded posts, embedded videos, and comments
automatically add a Like Button to all your posts or pages
automatically integrate Facebook Comments to all posts and pages
numerous ways to style the appearance of its features make it easy to fit them into your website's theme
Don't miss out on this all-in-one WordPress Facebook plugin Check out the live preview.
Instagram Plugins

3. Grace for WordPress: Instagram Feed Gallery
Next up on our list of best social media plugins for WordPress is Grace. This Instagram feed gallery plugin allows you to aggregate and stream posts in a completely customizable feed gallery on your website. 
This can be a great way to tastefully display your Instagram feed in accordance with your website's theme. You can do everything from re-positioning elements, changing the design layout, and recoloring your Instagram posts. 
Check out some of the important features of this Instagram WordPress plugin. 
seamless one-button API connection
DIY card template builder: drag and drop each card the way you would like it displayed
lightbox galleries
responsive design
highly customizable: change colors, elements composition, design gallery layout, and much more
Adding your Instagram newsfeed to your WordPress site has never been easier than with Grace. 
Currently, this is the only Instagram plugin on the market that has a drag & drop card design builder and 4 kinds of stream layouts. Don't miss out on this unique plugin for your Instagram account! Try the live demo to see it's features.
4. AccessPress Instagram Feed Pro

Looking for an easy, affordable way to add your Instagram feed to your blog, post, or sidebar?
Look no further! AccessPress Instagram Feed Pro allows you to display your Instagram feed on your website with the use of a shortcode or widget.
Here are some of the notable features this plugin offers: 
supports Instagram user feeds, recent media, user likes, popular feeds, hashtag
15 different layouts to choose from
configure grid layout, likes and comment counts
6 lightboxes to choose from
jQuery animations And effects
If you are serious about growing your network through your Instagram posts, then having a stylish and eye-pleasing Instagram feed on your website will be essential. 
Also, the customer support for AccessPress is fast and reliable, so any issues that you may encounter can quickly be resolved. Try the AccessPress features with the live demo.
5. Instagram Theatre
Instagram Theatre is a social media feed WordPress plugin that will display your Instagram photos on your website in a cinematic style. 
With this plugin, you can use various layouts as well as the included website templates to create an eye-catching collection of your Instagram posts. 
Here are some of the important features of the plugin:
Choose from different layouts: full screen gallery, grid thumbnail gallery, and list layout.
Choose a feed for pulling in Instagram photos: popular, by tag, by user, or from a specific location.
Mobile responsive design.
Right out of the box, you can add professional looking Instagram feed to your website with little or no setup. Advanced users can dive into the plugin and customize features such as effect speed, delay interval, alternate layout, and much more. 
With all the diverse layout and feed modes that are offered with Instagram Theatre, this is a must-have Instagram WordPress plugin. Try out it's features in the live preview of Instagram Theatre 
Twitter Plugins
6. Twitter Feed Grid With Carousel

Often, displaying Twitter feeds on your website can appear a bit disorganized and out of place. This unique Twitter plugin allows you to create stylish grids and carousels which fit with your website's theme. 
Here are some of the main features:
responsive design layouts including masonry grid
8 styles available
custom columns and colors
pagination with a load more button
Twitter Feed Grid With Carousel also includes multi filtering, social share icons for each post in pop-up form, 60+ animation effects, and multi-language support. Add a sleek modern design to your Twitter feed display and make it fit smoothly into your website theme with this plugin. 
Take a look at the live preview to see if this plugin is right for you.
Social Sharing Plugins
7. SocialPress
You spend a lot of time and effort putting up content on your website and you want to make sure that this content reaches as many people as possible. 
SocialPress allows you to add social sharing plugins for all the top social media platforms to any page, post, or sidebar on your website so your audience can help spread the word about the value your content offers. 
Here are a few of the notable features offered by the SocialPress plugin:
easily configurable
multiple styles to choose from for your sharing buttons
share counters for each social network or total from all social networks
20 different animations for your sharing buttons
shortcode integration
SocialPress supports 52 of the most popular social media platforms making sure your content will be shareable on your preferred platforms. 
Maximize the power of viewers sharing your content on social media platforms with this WordPress plugin!
8. Social Media Share Buttons for WordPress
One of the fastest ways to grow your social media accounts and website traffic is through sharing. 
Sharing allows your content to reach new audiences who may become part of your network. Social Media Share Buttons for WordPress allows you to reach these new audiences through their social media sharing plugin. 
Here is a list of prominent features of this plugin:
50+ predefined social share plugins
unlimited number of share buttons for a single WordPress website
choose between fixed or floating share buttons
position the social buttons anywhere on your page
customizable widget size, and network name
shortcode integration 
Other great features included in this WordPress social media share plugin are: 
4 predefined icon styles to choose from 
3 mixable color options
3 icon shapes
5 different icon animations. 
View the live preview of this powerful social sharing plugin!
9. WordPress Social Sidebar
With  WordPress Social Sidebar, you can quickly add social media links to the sidebars of your WordPress site. 
Here are some of the important features of this WordPress social media share plugin:
Create regular or share links with options to open in a new window or as a popup window. 
Set color, style, and position of the sidebar.
Set colors for individual links.
Use over 600 icons from Font Awesome.
Activate the sidebar manually or automatically.
WordPress Social Sidebar allows you to create share links for 39 different social media platforms and configure each one to your website's theme. 
If you are looking to add social media share buttons to just your sidebar, then this is the plugin for you. Check out all the features in the live preview.
Conclusion 

Adding social media plugins to your WordPress website is a must for anyone looking to build their business. Taking advantage of the tools listed above will help you build a better connection with your audience and take your brand, sales, and business to the next level.  
The plugin that you choose will depend on your company's social media strategy. 
If any of the above plugins do not seem to fit your specific needs, then head on over to CodeCanyon and browse through the other social media plugins that are available there.