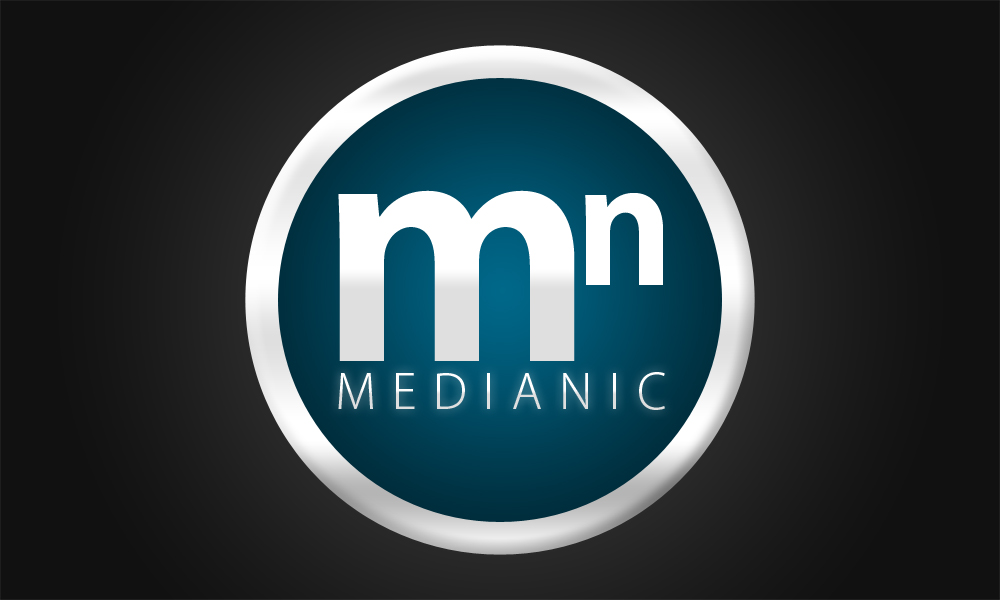 App templates are a great way to jumpstart your next project or to learn from other people's work. This article lists a few popular Android templates available on Envato Market. If you are looking for inspiration or you're building an Android app and need help with a particular feature, then you may find your answer in some of these templates. All of these templates come with full source code so you can customize the apps however you  want.
1. Restaurant Finder

If you want to build an app that will help users find restaurants nearby look no further. The Restaurant Finder android template is rich with functional features to help you build an interactive easy-to-use app. 
Since it's a location-based app template, users can—by default—see restaurants that are nearby. They can search for restaurants by zip code and by food type, read reviews, as well as book a table via email or text message. They can also share on social media. In addition, users can register, create and edit their own profiles, add their favorite restaurants and write reviews. A map feature is included in the template to help users find direction to restaurants. They can also zoom in and out to display all locational pins. 
The back-end features a PHP admin panel for storing restaurant and user profiles. It's also equipped with analytics dashboard that shows metrics about the restaurants and users of the app. The adminstrator can add, delete, edit restaurants, create food categories, update and delete special offers. In addition, the administator can delete users who are spamming or writing abusive comments.
Finally, you can monetize your app by using Admob which is included in this template. 
2. Your Radio App
If you've ever wanted to know how to stream audio in an Android application, then this template is worth checking out. The application is focused on streaming audio from online radio stations. The template includes a feature-packed Android application as well as a back-end for managing the radio stations users can listen to.
The template is compatible with both Android Studio and Eclipse, and it relies on Parse for push notifications. It also includes AdMob for ad management. The application supports a wide range of stream formats and has a beautiful, modern user interface. If you're not convinced yet, then download the application from Google Play to try it out.
3.

  Universal

Universal is a beautiful, minimal, multi-purpose Android app template. You can create just about anything with it. And you can do it fast! Universal is a WebView app that lets you convert a website into an Android app. This app template has been around for a long time and is packed with features: a customizable native navigation menu, share buttons, geolocation, push notifications, and more!

Whether you're looking to build a simple app or an app packed full of features, this is a stellar template to get you started.
Build your app, your way. Some of the features include:
in-app purchases and AdMob advertising
push notifications
media player
localization
and more
The template UI features parallax animations and content-focused design. Best of all, the built-in configuration tool is so powerful that you don't need to write any code.
If you need to convert your WordPress website, YouTube channel, WooCommerce site, or other web site into a mobile app, it's hard to recommend anything else—Universal deserves serious consideration.
4.

 Cookbook Recipe App

You'll find plenty of inspiration with the Cookbook Recipe App.

If you're interested in building a cookbook app, this is perfect. But even if you have something else in mind, there's plenty here to draw inspiration from.
This template features:
a sweet material design
flavorful search
delectable recipe details
a yummy shopping list feature
a crunchy kitchen timer
and so many more delicious features
AdMob and Google Analytics are supported, and the code is clean. If you hunger for some fresh inspiration, consider the Cookbook Recipe App.
5. Taxi Booking App
I already mentioned that many traditional businesses are making the jump to mobile and this includes taxi companies. There's a reason why Uber and Lyft are so popular—mobile apps are simply more convenient for customers. 
This Android template is quite impressive. It contains a feature-rich Android app as well as a powerful back-end, making a complete solution. The app includes an interactive map with vehicle information and tracking, voice recognition, and support for push notifications.
The template offers a solution for both users and drivers. Users can order a ride with the mobile application and drivers receive a notification when someone requests a ride. Even if you don't plan to build a taxi booking application, there's a lot you can learn from browsing the ins and outs of this template.
6. The City
You want to create an app that will guide visitors to interesting places in your city. The City app template is the best choice. It's a tourism or city guide app. This all-native app lets users discover interesting places on a city map. The app UI follows material design specs and even has animations. 
Data is stored locally on the user's phone so the app is fast and responsive, and can work in offline mode. There is also an integrated admin back-end, so you can update the location data from anywhere on the fly. Then, with GCM notification, you can send those updates out to your users so they always have the latest version.
7. Android Material UI Template 
Sometimes it's really helpful just to have a reference template to work from. Some examples of a good UI design that you can copy and paste and modify. That's where Android Material UI Template comes in.
This popular template contains many examples of material design app layouts. These pixel-perfect layouts make it easy for you to create your own beautiful material design app.
This template app can be used on Android Studio. It has very clean and neat code. It supports multiple screens.  Well-positioned and spaced layout makes it look beautiful. Animation transitions during initiation and transition of activity.  
Lastly, the greatest advantage of using this template: You get to focus on the functionality, and let the template author do the grunt work of UI design and layout for you!
8. Android News App    
It's 2019. People want genuine news. Grassroots platforms have seen that local news is missing from the big picture and they want to address the imbalance. Different sections of society that have been invisible for so long want to tell their own stories to the world. They want to build their own news systems. Here is the good news. You can save your money and time by creating your own native mobile news app using Android News App. A mobile news system which runs under Android platform. Developed with clean native Java code to make the app run fast and smoothly. As you would expext, Admob is integrated into the app for monetization. And you can manage all content—news, categories, push notifications—on this app through a beautifully organized, user-friendly Admin Panel. 
Regarding Android News App, the user yoyoapps has this to say: 
I will give a 5 star rating for very very good, clean and high-quality code. Android News App is the ultimate news app on the present CodeCanyon store. 
9. Universal Android WebView App 
Universal WebView App is a native Android application which uses a web view component for displaying content. With this template you can turn your responsive website into a universal mobile app. It is quick, easy and affordable. It does not require programming skills. Code is easily configurable and customizable. And there is just one config file to set up everything!
Universal WebView App is also compatible with WordPress or any other web framework. It supports HTML5, CSS3, JavaScript, jQuery, Bootstrap and other web technologies.
Create your own app in less than 15 minutes without any special knowledge! It's easier than you think.
More?

Envato Market contains hundreds of mobile application templates to get you started with your next project. These templates are great for learning, to see how fellow developers have implemented a particular feature. They're also great if you're looking for a jumpstart on your next app project. Check out more Android app templates on Envato Market.