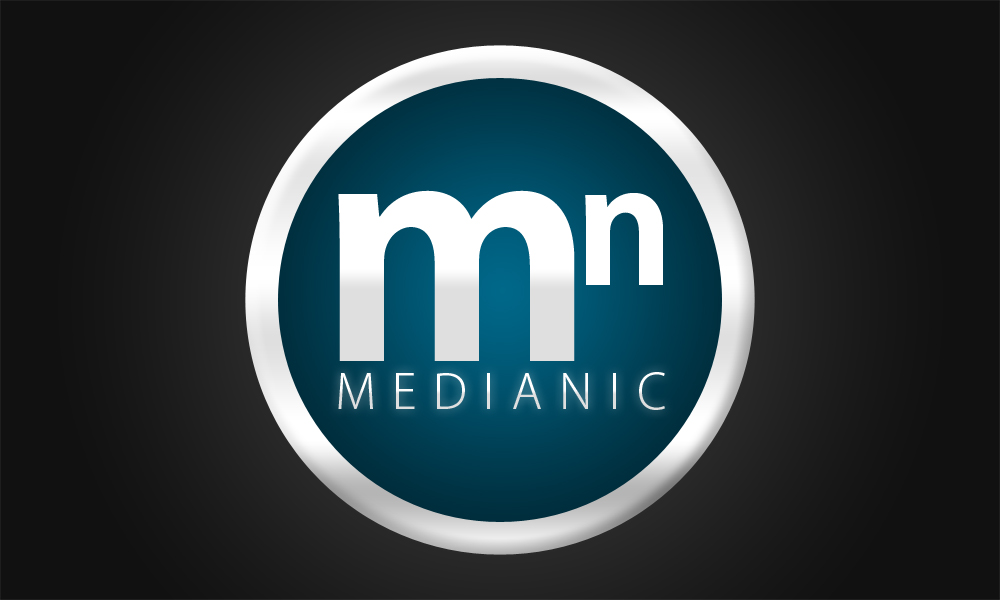 What kind of WordPress widgets will you need in 2018?
This post has 20 of the best WordPress widget plugins in CodeCanyon right now. With social media widgets, weather widgets, maps widgets and more, there is sure to be something in this list that you need for your site.
With a mix of established plugins and trending up-and-comers, you'll want to keep your eye on these widgets in 2018.
1. Sidebar & Widget Manager for WordPress

Get more control over your layout and sidebars for your WordPress widgets with the Sidebar & Widget Manager for WordPress plugin.
No coding knowledge needed and there are plenty of options, with features including:
WPML, WooCommerce, bbPress, and BuddyPress support
widget visibility, alignment, and location
fully responsive and grid managers
and more!
Whether you need to set up advanced layouts, replace your theme sidebar, or create fully widgetized pages, you'll have lots of options. Get more control over where your WordPress widgets display with Sidebar & Widget Manager for WordPress.
2. Massive Cryptocurrency Widgets

If you're looking for some cryptocurrency widgets, look no further than the Massive Cryptocurrency Widgets plugin.
With unlimited customization and lifetime support, there's hardly a better way to get cryptocurrency WordPress widgets on your website.
Features include:
ticker widgets
table widgets
chart widgets
card widgets
converter widgets
and more
Display cryptocurrency prices in real-time and enjoy the great CSS3 animations and design. It's also compatible with Visual Composer.
Massive Cryptocurrency Widgets offers the best in cyrtpocurrency WordPress widgets.
3. JT Posts Showcase

JSquareThemes is a new and up-and-coming developer on CodeCanyon that is publishing well-designed plugins like JT Posts Showcase.
Showcase your posts in more than 40 different styles.
This WordPress plugin has all the basic features you need in a post showcase widget:
order by ID, title, date, author, random, and in both ascending and descending order
control the number of posts to display
display based on category
Best of all, the 40+ styles included in JT Posts Showcase are superbly designed.
4. Popular Posts Widget for WordPress – Go Trend

WordPress popular post plugins are not easy to come by, so the Go Trend widget is a welcome addition.
Easily mold your popular posts widget to your liking:
show posts in the past day, week, year, or all-time
custom font and color options
order by comments or views
unlimited layouts
and much, much more
This popular post plugin is one of the best I've seen in a long time. Popular Posts Widget for WordPress – Go Trend could very well be one of the best blogging plugins on CodeCanyon in 2018.
5. SiteCreate Documentor Plus – Powerful Table of Contents + Document Download Widget

Convert your documents into an easy to use documentation pages within WordPress. The SiteCreate Documentor Plus widget will generate a table of contents and downloads in PDF or HTML for offline browsing.
Features include:
sticky widget
collapsable ToC
HTML or PDF download
Google Fonts support
and more
This tool is flexible, easy to use, and a huge time saver.
Turn your posts and pages into downloadable, easy to navigate, and customizable widgets with the SiteCreate Documentor Plus widget.
6. Twitter Info Widget WordPress Plugin

The Twitter Info Widget WordPress plugin was included in the 10 Best WordPress Twitter Widgets for good reason.
It's a great plugin!
Twitter widgets have become somewhat of an abandoned market, so it's refreshing to find such a new and solid solution emerge.
It's fully responsive, customizable, and uses the Twitter API. This isn't a Twitter timeline widget. It's a Twitter info widget. It includes tweet, following, and follower account data that syncs automatically at the end of each day.
Twitter Info Widget WordPress Plugin is the perfect way to display your Twitter info.
7. JT Social Links

Almost every site is going to need some social media links. JT Social Links is a quick and easy way to add those social media icons to your widget areas.
Features include:
15 of the top social media websites
fully responsive
multiple styles
JT Social Links is a great social media widget to add to your WordPress toolbelt—and looks good too.
8. CryptoCalculator – WordPress Calculator for Cryptocurrencies

This plugin will calculate and convert one cryptocurrency to another as well as to dollars, euros, and more.
The CryptoCalculator is the perfect sidebar companion for WordPress-powered cryptocurrency websites.
Features include:
1300 Fiat Currencies and Cryptocurrencies
use your site as an API endpoint for getting conversions from another source
display the calculator with an easy to use widget or drop it in a page with a shortcode
and more
The CryptoCalculator – WordPress Calculator for Cryptocurrencies plugin is a great cryptocurrency calculator that is planning even more features in the future.
9.Venta Social Media Contact Button

Integrate social media messaging with the Venta Social Media Contact Button WordPress plugin.
This lets you easily add WhatsApp, WeChat, Facebook Messenger, and Telegram to be contacted via your website.
Features include:
mobile and desktop view options
customizable button positions, styles, animations
and more
Make a new connection with the Venta Social Media Contact Button WordPress widget.
10. Astero WordPress Weather Plugin

One of the most searched-for types of WordPress widgets is a weather widget—and one of the most robust and weather-centric solutions is the Astero WordPress Weather Plugin. This lets you display the forecast for either a default location, or a location based on the visitor's IP. It's the perfect addition for local business and community websites.
.
This WordPress weather plugin has just about everything you could want in a weather widget:
Forecast.io or Openweathermap.org service
fully responsive and two display modes
HTML5 geolocation with IP fallback
search by city or zip
3 background types
and more
Weather (see what I did there?) you want to add the current temperature in the sidebar or you want to display the weekly forecast, Astero WordPress Weather Plugin will do the trick.
11. WP Weather – Widget and Visual Composer Add-Ons

WordPress widgets for the weather are great for restaurants, tourist locations, and more. The WP Weather plugin is easy to use and adds a good looking weather widget—no matter the weather.
"You can show any location's weather by using city name and the OpenWeatherMap API. WP Weather is a responsive device supported. You can use it in any WordPress theme."
Features include:
display 5 day forcast
uses OpenWeatherMap API
five different layouts and unlimited color options
display city name, lows, highs, humidity, and more
The WP Weather – Widget and Visual Composer Add-Ons includes just the right amount of options and looks great, too.
12. Widget Ninja

If you love widgets are would like more control over your WordPress widgets—than you need to be a Widget Ninja. This packs a powerful punch and puts you in control of your sidebars and widgets.
Features include:
robust sidebar logic system
works with any widget
no code editing—just drag and drop!
and more
The Widget Ninja has 25 conditional tags, 11 additional options, and logical operators.
There's no need for multiple sidebars when you have these kind of ninja skills.
13. JT Event Calendar

Add a list of events to your WordPress widget area using the JT Event Calendar plugin.
This modern and fully responsive widget includes multiple styles and is easy to use.
Select from seven different styles. Widgets can display data such as:
event title
info
location
date
and link
JT Event Calendar is simple, sleek, and straightforward.
14. Advanced Business Hours

Advanced Business Hours is perfect for displaying business hours on a business website. Not only is it designed well, but it includes useful features for implementation and customization.
It is fully responsive, customizable, and retina ready.
Other features include:
business hours for the current day
start and end business hours
business hours for the week
group consecutive days
and more
Adding and updating your business hours has never been this awesome and easy. Advanced Business Hours is one of the best WordPress widgets for business hours—ever.
15. Opening Time Widget

Opening Time Widget is another great way to display business hours, as it focuses more on customization over function.
Easily design your opening times widget with the seven included designs and 700+ Google Fonts supported. Easily change the texts, fonts, and design.
Opening Time Widget is fully responsive and a welcome addition to any small business website.
16. Easy Google Places Reviews

Easily add Google Place Reviews to small business websites using a widget or shortcode with Easy Google Places Reviews.
You can also add a "write a review" button, helping to increase the number of Google Place reviews.
Features include:
display reviews with minimum rating
set the maximum number of reviews
choose your transition time
and more
Build a better business website with Easy Google Places Reviews.
17. Google Maps Widget Pro

If you want to add a Google Map to your WordPress website, use Google Maps Widget Pro.
Some features include:
4 thumbnail map types and interactive map modes
custom pin bubbles and descriptions 
support for multiple pins
and much, much more
Embed fully customized Google Maps as a widget or shortcode.
Google Maps Widget Pro may be the only Google Maps WordPress plugin you'll ever need. Ever.
18. JT Products Showcase

Showcase your WooCommerce products in full modern and responsive fashion with JT Products Showcase.
Widget options include:
display product SKU
display add to cart
display read more
list or grid
and more
JT Products Showcase is easy to use and displays your products with style.
19. Advanced Etsy Widget

If you're on Etsy than you need to have the Advanced Etsy Widget on your website. When it comes to Etsy widgets, this is one that you need to consider.
"Advanced Etsy Widget is a smart and easy to install WordPress widget that allows you to display your Etsy Shop Listings on your WordPress website."
Display your shop listing:
photos
titles
prices
and links
Advanced Etsy Widget supports caching and is super easy to setup.
20. Smart Market Widgets

If you're selling on Envato, you need to take a closer look at Smart Market Widgets.
Using the Envato API, you can display information about files available on all of the Envato Marketplaces.
This includes five different widgets:
Featured Author
Featured File
Files List
Search for Files
Powered By API Banner
You can display both your own products as well as others, by adding a referrer to each URL.
Smart Market Widgets is a great way to connect your website with Envato Market.
Conclusion
I am the first to admit that it's easy to get into a plugin rut. While it's helpful to stick with what you know and are familiar with, there comes a point when you should consider new ways of doing things. I hope this list can help you find some better replacements for plugins you're already using, as well as help you find some new plugins to use in future builds.
There's a great selection of WordPress widgets at Envato Market, not to mention the many WordPress code tutorials, WordPress courses, and code eBooks from Envato Tuts+ waiting for you to discover.
And if you're looking for a free WordPress theme to get started fast, we have some great ones for you to choose from!
Let us know below, what are some of your favorite new WordPress widgets you've found recently?
Powered by WPeMatico