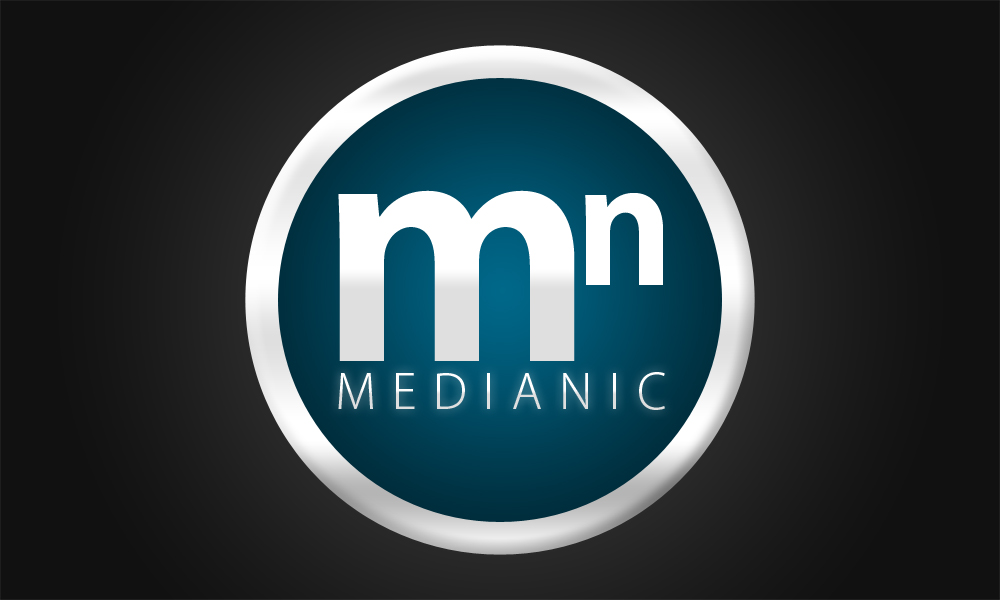 If you're a WordPress theme user and you're looking for the best way to display a collection of photos, videos, art pieces, or even blog posts or testimonials, a WordPress gallery plugin is the answer. 
Gallery plugins make it easy to show off your images and other content in an eye-catching way, but, with a plethora of plugins out there, how do you find one that's easy to use and offers the best features and functionality for your needs?
Well, we've trawled through hundreds of plugins just to find you eight of the best WordPress gallery plugins on the market today. 
Read on and be amazed. 
1. Essential Grid Gallery
The Essential Grid Gallery is an all-purpose grid building solution for WordPress sites. One of the best WordPress gallery plugins available at Code Canyon, Essential Grid allows users to display lots of different kinds of content in a highly customisable grid. It works equally well for portfolios, videos, blog posts, images, testimonials and team bios. It can even display albums build with other plugins and connect to the major social media platforms like Instagram, Vimeo, YouTube, Flickr, Twitter, etc. 
Other stand-out features of this grid plugin are:
dedicated video tutorials channel for beginners
boxed, full-width, and full-screen layouts
adjustable rows, columns, and spacings
various animation types and pre-loaders
responsive and mobile optimised
and more 
User iamacreator says of this beautiful gallery plugin:
"Plugin works well all around. Lots of customization options and easy to use. Customer service andsupport is excellent."
2. Justified Image Grid
If you take the time to create beautiful photographs, illustrations, paintings or other visual content, you want a WordPress gallery plugin that will respect the dimensions of your images and display them as they are. This is exactly what this WordPress portfolio plugin does well. The Justified Image Grid respects the original aspect ratio of your visual content, so that no detail is lost to cropping, making it an essential grid for discerning image makers.
Furthermore this lightweight gallery plugin works by connecting to content sources you already use, like Facebook, Flickr, NextGen gallery, or the WordPress Media Library. 
Additional features of this grid plugin include:
automatic justified layout 
flexible, dynamic row height
custom links to open a specific page or video
video gallery support 
built-in Visual Composer addon
and more
User copephotos says of this fabulous WordPress gallery plugin:
"I've been using this plugin without issue for years now, one minor issue popped up and the developer went out of their way to fix it. Can't recommend this enough for amazing looking galleries!"
3. Final Tiles WordPress Gallery
Another one of the best WordPress gallery plugins out there, Final Tiles WordPress Gallery also doesn't restrict your images to simple squares, rows or columns. That's because it's powered by an innovative grid algorithm, that allows you to use custom aspect ratios. That way you can create your own unique galleries that show your images to their best advantage. The grid plugin also allows you to embed video among your images for a more interactive gallery experience. What's more, the gallery provides two layouts and seven LightBoxes and allows visitors to share individual images on social media to increase your exposure and engagement. 
This WordPress photo gallery plugin also offers:
customisable filters
customisable captions including animation
user-friendly admin panel made using Google's Material Design
responsive layouts
detailed manual included
and more
User heymadisonn says of this amazing WordPress portfolio plugin: 
"The plugin is pretty flexible and the interface is great. It's nice to have so many features available in the free version, but at only 20 bucks, it's worth it to upgrade and customise things like caption, overlay, color, etc."
4. Video Gallery WordPress Plugin
If you're a video aficionado looking for a WordPress video gallery to show off your videos to their best advantage, look no further than the Video Gallery WordPress Plugin. With this fabulous gallery plugin you can set up just about any kind of video gallery you can dream of, be it a gallery of hand picked videos from a single source or a gallery of videos from mixed sources like YouTube, DailyMotion, Vimeo, or self-hosted videos. 
More features of this WordPress video gallery include:
five skins to match your brand 
ability to generate your own skins
ability to stream videos and audio from any source
extensive admin panel
plugin generated HTML5 videos for viewed using an apple mobile device
subtitle support
and more
User wjkaluza says of this indispensable WordPress video plugin:
"This is one of the most fully featured plugins on the market, but customer support is what really distinguishes this plugin from all the others. Professional, technically competent and cooperative–wonderful support team."
5. PhotoMosaic for WordPress
Imagine a plugin that turns your WordPress site into a visually striking montage of your best images. That's what PhotoMosaic does and does well. This stunning WordPress photo gallery plugin adds an option to WordPress that allows you to choose PhotoMosaic as your gallery theme. Galleries can be made up of several sources like a list of images or photos that are already attached to posts, pages, categories, or tags. This plugin works with your favourite Lightbox plugin and will appeal specifically to image makers who want to have their images to be the centrepiece of their site.
This WordPress photo gallery plugin also offers:
widget support
fully Responsive
customisable columns, width, padding, and more!
supports lazy loading
and more
User dzmond says of this useful WordPress portfolio plugin:
"Very easy to use, simple and good looking. Once I set up the initial install, my clients can easily add more images without my assistance."
6. The Grid: Responsive WordPress Grid Plugin
A modern and stylish WordPress grid plugin, use The Grid to display your blog posts, portfolio of images, e-commerce products, video, audio, quotes and various social media content.  This grid plugin comes with over 30 predefined and unique skins to match the look and feel of your site, but if none of them quite delivers what you're looking for, there's also a skin builder which you can use to create your own skins. 
Other notable features of the grid plugin are:
a fully responsive touch slider
preloader animations 
highly optimised
works with Visual Composer
Woocommerce integrated
and more
User dehlia13300 says of this terrific WordPress grid plugin:
"The most flexible grid plugin I have ever used! I absolutely love it!  It's really easy to use and the documentation is very helpful. Support is awesome and quick!!"
7. Go Portfolio: WordPress Responsive Portfolio
Go Portfolio is an essential grid for anyone who's looking for the best way to display their e-commerce products. This doesn't mean that this is a single use WordPress gallery plugin. Far from it. You can also use the grid plugin to display one or more portfolios on a single page or to create a post teaser by inserting a shortcode to a single post page. 
The plugin uses a flexible, percent based grid system that allows you to customise vertical and horizontal spaces up to 10 columns and you can also create optionally filterable grid and slider layouts. 
Whats more this WordPress gallery plugin includes:
Visual Composer compatibility 
four default styles
reponsive grid layout or horizontally slider layout
admin panel with tons of options
unlimited custom post types
and more
User idealcoms says of this essential grid plugin:
"The plugin is well made, with a lot a option available and easy to use. But what really cuts is the customer support! Quick to respond and efficient. I recommend it!"
8. uSquare: Universal Responsive WordPress Grid

uSquare is a multipurpose WordPress Portfolio plugin that can be used for displaying all sorts of content from images, products, blog posts, and video, to team member bios and testimonials. This responsive gallery plugin is flexible and fully customisable with the ability to adjust the width and height of items, change fonts and background colours etc. 
Other major features of the versatile grid plugin are:
ability to add items automatically from existent posts
ability to change order of items by dragging and dropping
ability to link an item or just its image to another page
and more
User WEB3-DESIGN says of this 
"Very useful and professional. Great design!"
Select Your Favourite WordPress Gallery Plugin Today
These eight gorgeous gallery plugins are just a few of the best WordPress gallery plugins available on CodeCanyon. There are a lot more fabulous ones that weren't included in this article, so I encourage you to have a look and see what else you can find. And let us know if you use one of the plugins featured here. We'd love to hear what you think about it. 
And if you want to improve your skills building WordPress templates and plugins, then check out some of the ever-so-useful WordPress tutorials we have on offer. 
Powered by WPeMatico