Free tools and websites are available on the internet to measure site speed scores. Although site speed scores are not necessarily a requirement for SEO, we all know that site performance directly affects user experience. And, user experience can dictate potential organic traffic coming into a website. One good thing to do is to get your website's site speed score. This way, you would know if your website is performing well based on certain criteria and which areas you still need to change to improve your site's speed.
Here are some tools and websites you could use to measure your site speed score:
GTmetrix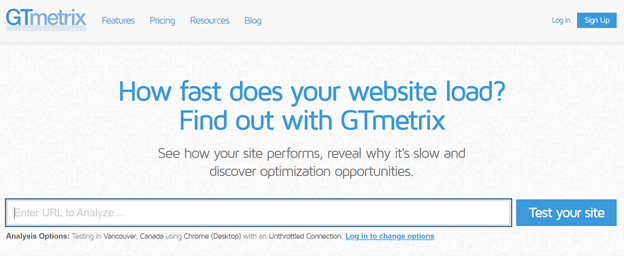 PRO: GT Metrix analysis starts with its grade and evaluated vitals. This includes its grade on both website structure and performance.
Users may opt to change the testing options and parameters simply by signing up to the website. GT Metrix also provides a comprehensive audit on your website pointing to specific issues
CON: Full-on performance monitoring and rating may be quite expensive at $12 to $47 per month.
Pingdom Tools

PRO: Pingdom Tools allow users to choose test locations in the world. The options are Asia (Tokyo), Pacific (Australia), Europe (Germany), Europe (London), North America (USA), South America (Brazil).
Why does it matter to test the site speed from various servers in different parts of the world? It is very important to test your site speed on faraway locations relative to your host location. Based on some sources, this can affect TTFB and Network Latency.
CON: Only offers a 14-day trial for free. This tool does not have a free 'basic package'.
UpTrends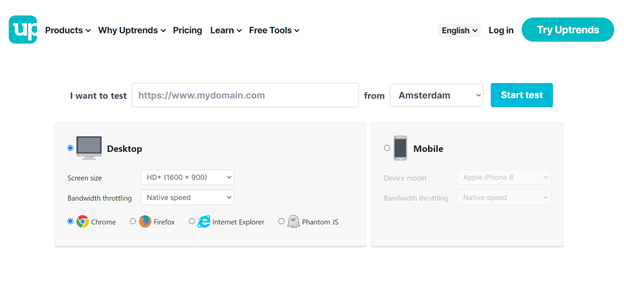 PRO: Uptrends provides versatility compared to other tools for site speed scores. Parameters include device type, screen size, and even browser of choice.
CONS: Only offers a 30-day free trial and monthly subscriptions could be a little expensive ranging from $15.5 monthly for starter packages to $51.58 monthly for enterprise packages.
Think With Google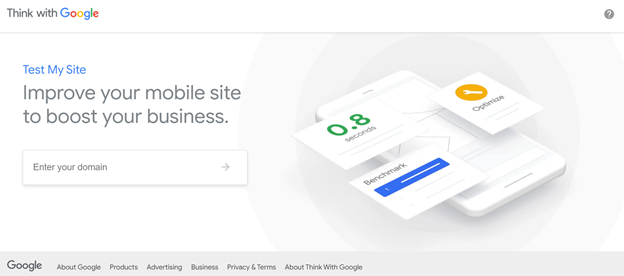 PRO: Just like any tool, Think With Google gives both page speed and rating for your websites on a 4G network. On top of that, this tool also provides 'recommended fixes'. These are the things that designers can do and change in their websites to improve site speed. There is also an option where the user may compare their website with competitor domains.
CON: The site speed criteria are, almost, impossible to achieve and sets an unbelievable baseline. All sites that load up beyond 2.5 seconds are considered slow. Fast loading websites need to load in under 1 second. Designers must remember that there are only a handful of websites that load in under a second. In fact, averages are about 8 to 9 seconds!
PageSpeed Insights by Google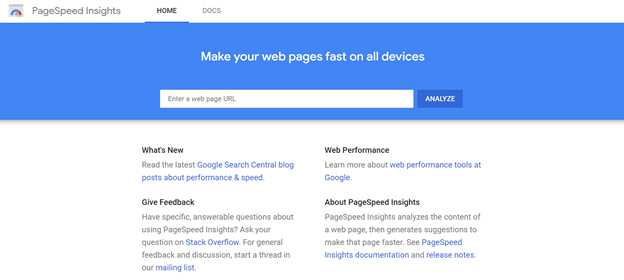 PRO: Compared to Think-With-Google, PageSpeed Insights provides a more detailed and technical analysis of your site speed. It also shows the areas for improvement and how much load-up time could be saved from it.
CON: Just like Think-With-Google, PageSpeed sets up quite an unreachable standard for speed.
Web Page Test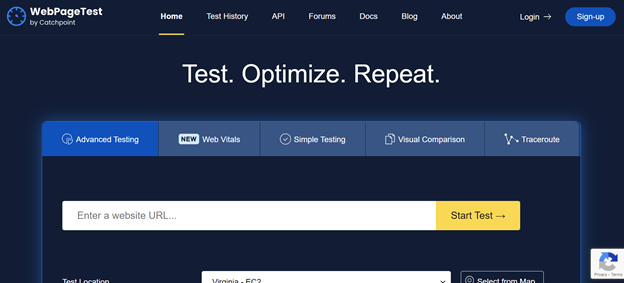 PRO: Testing should not be done only once. In fact, a website should be tested periodically. The great thing is, Web Page test records testing history for up to 30 days. Developers can gain access to this anytime to compare and review the results.
CON: Subscriptions are required for detailed and multiple tests.
Also read: 4 Fun Alternatives to Loader Spinners
The post 6 Tools and Websites to Measure Site Speed Scores