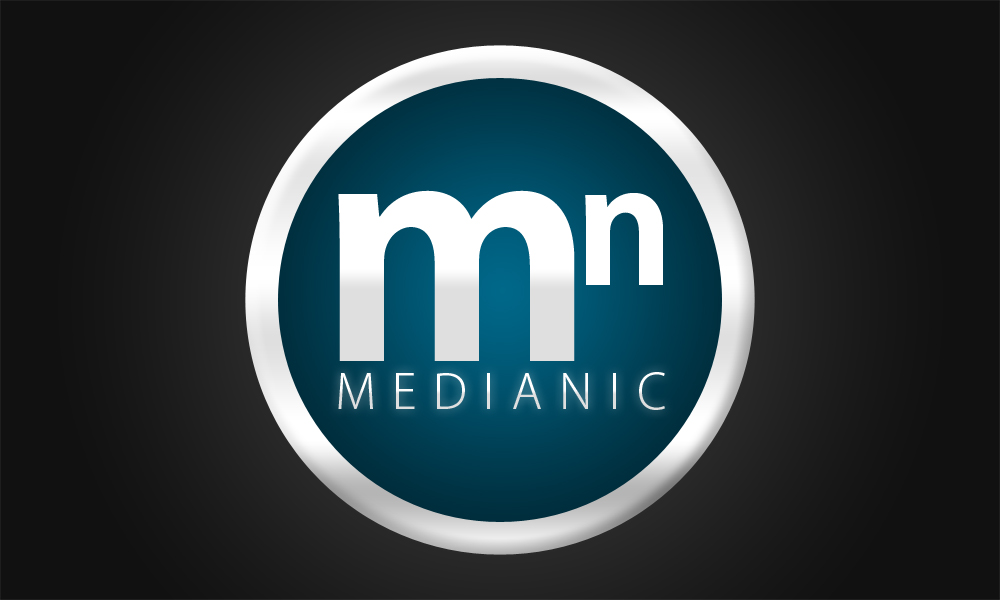 Building an app used to be the domain of hardcore developers only, but with over 1,800 iOS app templates for sale at CodeCanyon, even complete beginners to coding can build an app. That's because an app template is an app with core functions already implemented for you so that you can easily add elements to create the product you want. 
Many beginners use app templates as a learning tool to improve their coding skills, while others choose to upload their new app creations to iTunes for approval and inclusion in the app store.
Whatever your needs, get started by taking a look at the 17 best iOS app templates of 2019 available at CodeCanyon. You may just find perfect template for your needs.
1. Universal for iOS
The magic of the Universal for iOS app template is that it lets users create just about any app they want by pulling in unlimited content from blogs, timelines, feeds, channels, playlists, or webpages, and easily combining them in one customisable app.
One of the best-selling iOS app templates at CodeCanyon, Universal for iOS supports most popular web resources, like WordPress, YouTube, Facebook, RSS, etc. It also supports AdMob and gives your users the option of removing banners and interstitial ads with an easy in-app purchase.
The app is completely based on Objective-C and designed for the latest version of iOS. It comes with step-by-step instructions and video tutorials on how to configure your template from scratch and is suitable for both professionals and beginners as no code knowledge is required.
User thesanguy says:
"Universal for iOS offers an extremely flexible code base for a wide variety of app designs. I found the documentation and support to be top notch, and I am a complete novice with Xcode. My app was quickly approved by Apple and I was very pleased with the end result."
2. WebViewGold 
The WebViewGold app template is another great template that allows users to convert website content into an app. It does so by using a Swift Xcode package to wrap the URL or local HTML into an iOS app. The real genius of this app template, though, is that it does its work in just a few clicks. So no coding knowledge is required! WebViewGold is optimised for iPhone, iPod touch, and iPad.
User talimagnum says:
"I have been using this code for a while now and I have to tell it has been awesome. I have never had any trouble and the only time I needed help they answered really fast."
3. Store Finder
When you need to find a specific item or store, and don't want to spend all day driving from one end of town to the other or doing laps around the mall, a store finder app is a lifesaver. 
Enter the Store Finder app template, a developer's dream, with a long list of must-have features like:
call, email and SMS integration
Google directions
social media logins
pinch and zoom navigation
and so much more!
User Larrybird1 says:
"This is fine code, from a fine developer … oh, and the support is pretty good."
4. SuperView
SuperView is another great app template designed to enable users to easily create a native iOS container for their website. It is ideal for single page web app with on-screen or no navigation. Users who want to ease the difficult learning curve associated with the Swift programming language and iOS SDK will really appreciate SuperView.
This template also has some great features you can take advantage of in your app, including:
Firebase or OneSignal push notifications
GPS support
social network login
Google AdMob
support for right-to-left (RTL) languages such as Arabic
User muhsin2905 says:
"Really good app and really good support. No problem to release to app store. App is online and we are happy. I would buy this App again if I needed it."
5. Web2App for IOS
Web2App for IOS offers you another way to convert your website into a real iOS app. It offers great features like:
tabs
build-in advertisements
notifications
easy customisation
styling options
This template is highly customisable and ships with comprehensive documentation, video tutorials, and step-by-step instructions that make it easy to get started. You can choose from countless display modes and colors to suit your requirements, and of course customise the AdMob integration.
User misterzenith says:
"Design quality is awesome with well-commented code."
6. Restaurant Finder
Restaurant finder apps are always popular because they solve a common problem: how to find a good place to eat when you're in a neighbourhood you don't know. The Restaurant Finder app template allows you to create your own app to help users looking for restaurants in a specific area. The template includes features like:
smart nearby fetch
image caching
call, web and email integration
photo galleries with animated zoom
This Objective-C-based app template also supports AdMob. 
User kenphoto says:
"This app template has worked great for me, and the developer has responded to all of my enquiries."
7. PhotoGram
PhotoGram is a photo editing app template with a built-in custom image editor for your iOS devices. The template includes photo editing tools like filters and adjustments for brightness, contrast, saturation, sharpness, rotation, cropping, resizing. It also allows you to text with different fonts, and stickers and frames. The template also includes social sharing features and ability to save images to the library, as well as print and email. iAd and AdMob are supported. 
User Hatim001 says:
"Easy to customise and clean code."
8. iOS Recipe App
The iOS Recipe App template allows end users to organise their recipes into categories, which are accessible both from the home screen and the menu. Users can build their own favourite category and add both video and images to each recipe. 
Other features include:
push notification
search
shopping list
ability to share recipes. 
The app also supports AdMob. The Swift template's developers provide extensive documentation to guide developers through the modification of the template but do not provide direct support. 
9. WoWonder IOS Messenger

WoWonder IOS Messenger is a iOS chat application template that allows end users to chat together on their mobile phones via the app or send and receive messages. The template features:
registration page
ability to upload and share images as well as voice recordings
offline access to all messages and recent conversions
ability to control privacy and profile settings 
User darkpixel66 says:
"Great support and communication."
10. appyMap
The ideal app for travellers, appyMap app template helps developers create their own points of interest app by identifying name of a point of interesting and add coordinates, a description, and an accompanying photo. These points of interests can be grouped by categories and app owners can lock certain sections of the app and make them available only via in-app purchase. Other great features include:
auto layout
AdMob integration
directions and with estimated time of arrival
and more!
User esito says:
"I've never found such clean and clear code in any other template I've bought."
11. AdForest
AdForest is a classified ads app template for developers or business owners who want to create an app to manage product listings for an ad posting business. The template includes a multi-currency feature, radius search and the Google Maps integration allows users to get directions to the seller. Other great features include:
bad word filter
push notifications
AdMob integration
Google Analytics
User everettbfp says:
"The support, design, everything about this item and the scripts bundle team, are all 5 star."
12. Events
Events is an app template created with Swift that allows developers to create their own mobile iOS events app to store and share events happening all over the world. End users are able to submit new events to that you can approve and add to your Parse Dashboard. The app also has a button that enables end users to automatically add an event on their native iOS Calendar and to open the address in Maps to get directions. They can also share the event via their social media platform of choice.
User dnederlof says:
"Great code and some of best support I've seen!"
13. FIVES
FIVES is a five-letter word game app template that challenges end users to make as many words as they can from a set of five letters before running out of time. Every time the end user matches a word, the timer decreases its time. The template features:
support for multiple languages
Game Centre leaderboards
a PDF user guide
a Photoshop PSD file for customizing graphics
The template with is written in Swift is very easy to customise and can be monetised with AdMob banners.
User PinkFloydRules says:
"Excellent code & commenting. Good documentation. Great support follow up."
14. woopy
The woopy app template allows developers to create listing apps that facilitate buy and sell items online. Users can browse by keyword or category. They can also chat with sellers or potential buyers and give feedback on each transaction.One of the app's outstanding features for sellers is the ability to add a 10-second video to their listings. Another is the app's optional email verification system that gives buyers and sellers extra assurance by posting a verification symbol next to the user's name.
Customer Kaya09 said: 
"Great support, well-designed app, and code is perfect. No issue with iTunes, approved in a few hours."
15. My To-Do List App
With all our busy lives, to-do lists are a must. If you're looking to create your own to-do app, check out My To-Do List App template. This template allows end users to write lists of all the tasks that they have to do including everyday activities and important appointments. The template is easy to customise and features:
ability to add, reorder and remove tasks
push notifications
colour coded tasks
and more!
The template is coded using the latest version of Swift 4 and supports AdMob banners and AdMob interstitials.
User Meiioo says:
"Very professional support and always on point. Not to forget the code quality is excellent. Great app!"
16. Radio Play
For developers eager to create a radio station app, there's the Radio Play app template. One of the best-rated apps in this category on CodeCanyon, not only does the template allow developers to add unlimited radio stations, but also the software includes all the features of TVML and all the files to build an application for tvOS. The app is wonderfully easy to customise and monetise. 
User Arja7 says:
"This app is great, easy to use and install. Even though I do not have good coding skills it was all documented nicely and the steps are clear. Today I received approval from the Apple Store."
17. Instagram Mobile Template
Love Instagram? Want to create your own Instagram-type app? We have just the thing for you. The Instagram Mobile Template allows developers to create a photo and video sharing app in the vein of Instagram where users can follow, like, comment, and share photos. 
The app allows users to log in with their email, Google or Facebook accounts and supports monetisation with AdMob. It also supports push notifications and comes with built-in analytics to monitor performance.
User Mbosoft says:
"Customer support, code quality, customizability. I recommend it to everyone. Always new, updated and easy to use. No need for coding knowledge. Just follow the steps.
Choose the Best iOS App Templates for You

These 17 best iOS app templates of 2019 are just a small selection of the hundreds of iOS app templates available at CodeCanyon, so if none of them quite fits your needs, there are plenty of other great options to choose from.
And if you want to improve your skills building iOS apps and templates, then check out some of the ever-so-useful iOS tutorials we have on offer!