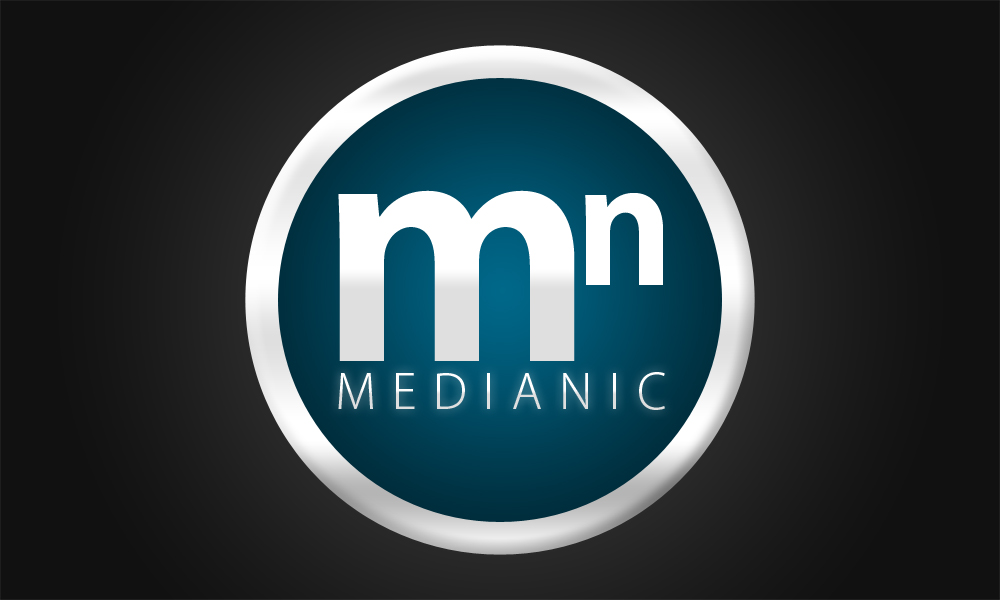 There are so many creative ways to embed audio and video content in your website, once you step away from default players and explore custom plugin options.
Whether you are showcasing content that you created yourself—as a musician, podcaster, filmmaker, or YouTuber—or simply want to add music or video content to your website, you know that how you display your content is almost as important as the content itself. Do you want users to share and leave comments on your tracks? Would you like listeners to be able to buy songs while they enjoy your music? Are you looking for a player with live streaming capabilities? Just to name a few possibilities.
At CodeCanyon, there is a wide range of best selling WordPress audio and video player plugins. No matter what your vision for your audio or video content, there is a player plugin that will meet your needs. Keep reading to see some of the best WordPress audio and video plugins that CodeCanyon has to offer.
Best Selling WordPress Audio Players
1. ZoomSounds—WordPress Wave Audio Player with Playlist
ZoomSounds is a retina-ready, fully responsive HTML5 WordPress audio player that supports self-hosted MP3, M4A, and WAV files, as well as MP3 Shoutcast radio stations. This plugin features nine editable CSS skins, so you can customize or simply choose a style that suits your brand. Curate how users experience your audio—this plugin has options for audio looping, user commenting, and playlist or single track downloads. Optimized for Apple and Android devices and built with search engine optimization in mind, this WordPress audio player plugin is compatible with all major browsers, so it will meet the needs of both you and your listeners.
User PickWard says:
"Our soundtrack site is performing beautifully with ZoomSounds. Very stable—both on desktop and on mobile—and have had zero end-user complaints. Really great plug-in, and I've tried a lot!"
2. MP3 Sticky Player WordPress Plugin
Create an uninterrupted audio playback experience for your website visitors with this WordPress audio player. Listeners can browse other websites while enjoying to your audio on a popup player that deploys in a separate window. Compatible with MP4 and YouTube videos, this mobile ready player runs on all major browsers. Features like HTTP live streaming, deep linking, share buttons, and Shoutcast and Icecast support create a complete WordPress media player that creates a dynamic AV experience for your audience.
User 5dportal says:
"This player plugin is the best MP3 player in the market, hands down."
3. Responsive HTML5 Audio Player PRO WordPress Plugin
This high performance WordPress audio player encourages listeners to interact with your content. With playlist search, lyrics integration, download, purchase, and social share capability, this WordPress audio plugin keeps listeners engaged. Integrate this player into your existing website design with fully customizable colour schemes. Mobile-compatible, responsive design ensures that your audio will reach your audience, every time.
User leonordl says:
"Great design and great, fast support! Definitely recommend it!"
4. Radio Player Shoutcast and Icecast WordPress Audio Plugin
Stream radio content on your website with this WordPress audio plugin. Add a radio stream, and this plugin will automatically load the name, categories, current song, and artist photo of all MP3 audio streamed. Fully compatible with responsive websites, this plugin also allows you to disable responsive behaviour for integration into non-responsive sites, should you desire. With support for Shoutcast and Icecast and over 70 customization options, this is the only WordPress audio plugin you need for radio streaming.
User rfisher68 says:
"This product has been fantastic since the day I purchased it. The free radio players available on the net are nothing shy of a complete hassle. The customer service here is top notch. In fact, I purchased an additional player, that's how impressed I was with the first one."
5. tPlayer—WordPress Audio Player
Create as many playlists as you want, each with an unlimited number of tracks, with this WordPress audio player. This plugin is a powerful and highly customizable audio player, with many unique front-end options—for example, you can let listeners enjoy an automatic "Top 10 songs of the week" playlist and consult song details and stats directly in the player, or add this player to any post or page as a widget. This WordPress audio plugin runs on all major browsers, is mobile-friendly, and can be installed in any WordPress theme.
User soulshakepower says:
"I found it really hard to find a decent audio player nowadays since it's all about video. I've tested dozens of plugins but I'm glad I found tPlayer. It is trendy, has a lot of features, and most importantly it works great on all devices!"
6. Native HTML5 Radio Player WordPress Plugin
Weave cross platform radio streams into your website with this WordPress audio player. This plugin plays all MPEG and AAC audio streams using HTML5 live streaming technology. Mobile-ready for both iOS and Android, this fully responsive player features a streamlined design that works on all major browsers. Simple and straightforward to use, the audio player features "Now Playing" song information and displays album cover images with links to iTunes.
User danmason says:
"Stylish, simple to use, and very well designed player. Support was fast and helpful, too. This is an outstanding plugin worth every penny."
7. Disk Audio Player for WordPress
This easy-to-use WordPress HTML5 audio player is customizable with multiple skins and unlimited colour options. Retina ready and mobile responsive, this audio plugin features keyboard control, external links to support purchases and downloads, track info, and playlists with an adjustable scrollbar. Configure your audio player easily with a drag-and-drop admin panel.
User TooCrazyMedia says:
"Really good player. Best support!"
8. WavePlayer—WordPress Audio Player With Waveform and Playlist
Host your own audio tracks and play them in this beautiful, modern WordPress audio player. This plugin's interface is built around the waveform of the audio file that is playing, and it allows you to insert custom track information for your files. Ideal for music and podcast websites, this WordPress audio plugin is fully integrated with WooCommerce, and uses Font Awesome 5 for high quality icon design.
User herringla says:
"There are just too many good things about this plugin. Basically, if you're using anything else to play your music files on your WordPress website you're missing out!"
9. HTML5 Audio Player WordPress Plugin
This mobile-compatible WordPress audio plugin can be used as a fully functional player, or to play background music on your WordPress site. This plugin features continuous playback and shuffle options, as well as the ability to automatically generate a playlist from a folder of .mp3 files. Insert multiple instances of this player into your website or a page and customize the design by changing the colour or hiding elements, to best complement your website.
User Paully says:
"The support I received regarding this plugin is fantastic. I would highly recommend any plugin from this developer. Thanks for your A-class service."
Best Selling WordPress Video Players
1. WordPress Responsive YouTube Playlist Video Player
Play YouTube content on your website using this fully responsive and intelligent resizing WordPress video plugin. Simply enter a YouTube playlist, channel, or single video ID as a source, and this plugin will run your video content smoothly on mobile and desktop devices. This WordPress video player has a fully-customizable CSS-built interface rather than the default YouTube player. With total control over play options, unlimited playlist length, and integrated social sharing features, this plugin is a full-service solution for your WordPress video player needs.
User Splash1 says:
"Great looking playlist, easy to use, and does exactly what I need. Great job!"
2. Elite Video Player—WordPress Plugin
This powerful WordPress video player supports the most popular video platforms and includes multiple advertising options. Truly versatile, you can play content from YouTube, Vimeo, self-hosted videos, Google drive, local videos, live streaming content, and more. This WordPress video plugin supports pre-, mid- and post-roll video and pop-up ads, so you have full control of the advertising potential of your content. Play videos from multiple sources in your playlists, track plays and advertising data using integrated Google Analytics, and expect seamless performance across platforms with this WordPress video player.
User davidmfraser says:
"Quite simply the best video player I have used in connection with WordPress, and I have tried several. Easy to set up and customize the player. Very simple and intuitive, even for those with not much of a tech background. Aesthetically, fantastic to look at. The support is very good, quick as well. Very happy—5 stars!"
3. Ultimate Video Player WordPress Plugin
Stream audio or video from a server, YouTube, or Vimeo with this WordPress video player. Features like responsive layouts and skins, multiple playlists, optional deep linking, and VR support enhance this video player's functionality. This WordPress video plugin incorporates multiple video engines which allows it to work on mobile or desktop devices no matter which browser is used. This player includes advertising support and is integrated with both Google Analytics and Google AdSense, so you can make the most of your views.
User wollesen1 says:
"Elegant, seamless plugin with a lot of customizations available. I needed a responsive video player that would host local video, and also pause when clicking anywhere on the video, among other things. I'm very happy with this purchase."
4. WordPress Vimeo YouTube Popup Plugin
Use this WordPress video player plugin to easily create popup videos on your website. Users can click any designated element on your site—image, link, or other elements—to play YouTube or Vimeo videos in a popup player. This WordPress video plugin includes shortcodes to make your job easy. This player is responsive to browser sizes, has a scrollspy so that your video is always visible in the browser, and supports autoplay, so you can be sure that your visitors will view your featured video content.
User wipeoutmedia says:
"Thank you for creating this awesome solution. I have been looking for something like this for a while now and am so happy to have found it. Five stars for quality!"
5. Video Player and Fullscreen Video Background
Enhance your website with a full-screen video background using this WordPress video player. Responsive and mobile-friendly, this player supports YouTube, Vimeo and self-hosted video files, and can automatically pull video thumbnails, titles, and descriptions for YouTube content. Customize your player style and functionality with over 30 parameters, choose a fixed width or full width, or even add texture over your video images.
User sandasusin says:
"Great plugin and great (!!!) support."
6. Facebook Live Video Auto Embed for WordPress
Embed Facebook live streams to your WordPress site with this WordPress video plugin. Compliant with new Facebook data policies, this plugin detects if your Facebook account, page, or group is currently live and automatically embeds the video stream on your site. This video plugin features many customization options, including custom messages for website visitors during live streams and when offline. This WordPress video player is responsive out of the box, which allows to you easily embed your Facebook video content on your website for an effortless viewing experience.
User rmangram says:
"The support is awesome, especially when you have to keep your website accurate and up-to-date. They have been responsive, and the app works great and easy."
Conclusion
Have these plugins given you some ideas for an audio or video player to enhance your website? I hope so. From popups to playlists, livestreams to fullscreen, and everything in between, these plugins have the potential to transform your website and keep visitors engaged. If you would like to explore more audio and video plugins, visit CodeCanyon to see more options.
Powered by WPeMatico