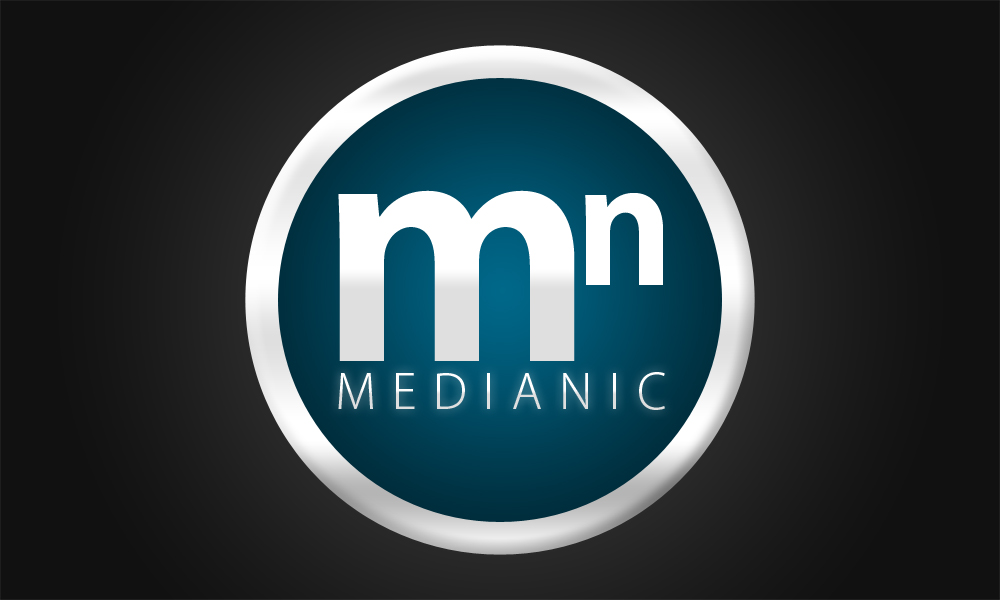 WooCommerce provides a powerful platform for your online store. With business happening on a global scale, day-to-day tasks like pricing, shipping, and invoicing can get complicated. Luckily, there are a range of WooCommerce plugins available on Code Canyon that can help you provide a seamless experience for customers, and a painless admin experience for yourself, as a vendor or website developer.
We've collected some of the best WooCommerce plugins for pricing, shipping, product filtering, and marketing that you can use to take your business to the next level. Whether you are managing sales in global currencies, want to run auctions on your online store, or are looking for marketing support with MailChimp integration, you will find a plugin here. You'll also find lots of ideas to help you creative conversions and optimize your WooCommerce site!
WooCommerce Pricing Tools and Plugins
WooCommerce Dynamic Pricing & Discounts
This WooCommerce plugin is an all-purpose pricing and promotion tool for online retailers. Actively maintained, this extension can easily replace multiple tools—use it for regular sales, promotions, special offers, flash sales, cart discounts, checkout fees, and more. Boost your sales through creative pricing: set up bulk pricing for customers who buy large quantities; create long-term relationships through loyalty pricing; or run clearance or holiday sales. Whatever your pricing strategy, this WooCommerce plugin has the flexibility to make it happen.
User elrenso says:
"Seriously excellent support! Not only timely responses, but concise, relevant, and helpful information. I look forward to using the plugin on two more of our sites."
WooCommerce Extra Product Options Plugin
Would you like multiple pricing options to grab your customers' attention? This is one of the best WooCommerce plugins that will help you do just that. With this plugin, you have the flexibility to create differently priced product options and add-ons, add conditional logic, build forms, style and validate features, and much more. Enhance the functionality of your site by adding multiple product specifications and price variations with this WooCommerce Subscription compatible plugin.
User shoesio says:
"Absolutely brilliant, versatile, and well coded plugin. Astounding value for money. Cornerstone of our latest website."
WooCommerce Currency Switcher
An online store allows you to reach customers all over the world. Making your store accessible to customers who use multiple currencies takes the confusion out of buying and selling globally. This WooCommerce plugin switches product prices and converts rates in real time in your WooCommerce powered store. With advanced features like a welcome currency, default shipping rates for different currencies, multiple graphic options, and automatic and manual currency rate adjustment settings, this WooCommerce plugin is the ideal solution to make your online store functional in any currency, worldwide.
User nwdthemes says:
"Awesome plugin! Perfectly fit my project needs and was so easy to configure."
Prices By User Role for WooCommerce
Prices By User Role is a WooCommerce plugin that allows you to offer products at different prices for different customer groups, or add discounts or markups for particular role groups. This plugin is perfect for combined wholesale-retail online stores, or any vendor that wants to offer different prices for different user groups. Easily set user groups in order to hide prices or the Add to Cart button from non-registered users, or to show savings percentage for users receiving a discount.
User Julio says:
"Not only a very easy to setup plugin (took me 10 minutes) to hide prices in the web store of a wholesaler, but when the first issue came up it was solved right after submission! Very happy!"
WooCommerce Checkout and Shipping Plugins
WooCommerce MultiStep Checkout Wizard
The checkout page is the most important part of any e-commerce website. If customers find the checkout process too complicated, there is a real chance that they will leave without making a purchase. This WooCommerce plugin helps you improve your conversion rate by making the checkout process simple and beautiful. With responsive layout, cross-browser compatibility, customizability through plugins, and form validation at each step, this plugin will help you generate sales by ensuring a convenient and enjoyable shopping experience for your site users.
User kuzmolovo says:
"I tested most WooCommerce multistep checkout plugins. This one is by far the most well-designed plugin available. Support is great. Highly recommended."
Table Rate Shipping for WooCommerce
Shipping can be complicated, and advanced shipping methods can be cluttered with options. This powerful WooCommerce shipping plugin gives you the ability to setup multiple shipping options based on a variety of conditions to create a streamlined, user-friendly experience for your customers. Based on the WooCommerce shipping framework, this plugin offers greater flexibility for your shipping options. With this plugin, you can set up rules and conditions for things like shipping destination, cart subtotal, item shipping class, weight, and more, to determine which price the customer is offered at checkout. All this functionality allows you to boost your shipping offers and enhance customer experience.
User KatieSutton says:
"This is a great plugin. I have been using it with a fairly complex client site for a couple of years now. Not only does it do exactly what it says it will but the customer support is really EXCELLENT. Highly recommend."
WooCommerce Product Filters and Bulk Editing Plugins
WooCommerce Product Filter
Say goodbye to time-consuming searching and sorting with this all-in-one filter for your online store. This WooCommerce plugin allows your customers to filter by any and all criteria in order to find exactly what they are looking for. With full admin control, setup for this plugin is quick and easy: the user-friendly interface allows you to fully control how your filter looks and works, by customizing filter terms and choosing from ample layout and display options. Advanced features, such as adoptive filtering and smart filter analytics, set this WooCommerce plugin apart from the competition.
User suretek says:
"Having used this on a couple of different websites in the past, it is feature rich, very powerful, and highly flexible to use in a number of unique ways. The author is quick to respond to support tickets and eager to help where possible. Totally worth the cost if you want something as advanced as this to work and look amazing on your website."
WooCommerce Advanced Bulk Edit
Make it easier to manage your online store with this WooCommerce Advanced Bulk Edit plugin. Change stock, edit attributes, create discounts, and change product information, all from an exportable, spreadsheet-like table that can be edited both in bulk or by individual cells. This WooCommerce plugin allows you to filter by product variables and use bulk actions such as generating sale prices, appending text, and editing categories, all to save you time and effort in managing your online inventory.
User bexster says:
"Absolutely brilliant plugin. Cannot recommend this highly enough if you are having to tediously bring in product listings with variations and set pricing, change pricing, images, stock levels—edit it right on the fly! Total time saver! A must for every WooCommerce store!"
WOOF—WooCommerce Products Filter
Extend the functionality of your WooCommerce plugin with WOOF, a functional and flexible WooCommerce Products Filter. This plugin allows visitors to your site to use advanced product searches by filters such as category, custom attributes, taxonomies, tags, and price. You can also use this plugin to collect statistical data on your site's search requests, in order to build effective marketing strategies. With CSS styling for design consistency with your online branding, and a powerful back end for customization, this plugin is suitable for both developers and non-developers alike.
User newdelz says:
"Probably the best sorting plugin out there. Customer service is amazing, too."
WooCommerce Invoicing, Marketing, and Auctions Plugins
WooCommerce PDF Invoice
If you generate invoices as a part of your business, you need a reliable invoicing extension. WooCommerce PDF Invoice gives you the dependability you need, as the most professional and feature-rich invoicing extension. This WooCommerce plugin generates invoices automatically with each new order and is tightly integrated with WooCommerce functionality. It also includes invoice management features, full tax support, and customizable layouts. This plugin works perfectly out of the box—just activate it and you are ready to go.
User ozwds says:
"This plugin is so good, I don't even need to read documentation to have it working perfectly. Great work. Love it."
WooChimp—WooCommerce MailChimp Integration
WooChimp is e-commerce marketing made simple. This plugin connects your WooCommerce store with your MailChimp account—one of the most powerful email marketing services— to instantly provide you with access to customer, product, and order data directly in MailChimp. With this plugin, you can automatically gather customer data to create targeted customer segments for e-mail marketing. This plugin fully integrates your WooCommerce store and supports Mailchimp's e-commerce functionality to create a powerful and effective marketing tool.
User wesleyemail says:
"Just the absolute best plugin and support. The plugin is great, does everything I need and the support is phenomenal. I had questions and needed some help and the RightPress team went above and beyond to help me."
WooCommerce Simple Auctions
Run auctions in your online store with Simple Auctions, an affordable and easy-to-use auction solution for WooCommerce and WordPress. With this plugin, you can set up regular, proxy, and reverse auctions in less than 30 minutes on your existing WooCommerce powered site. This plugin is seamlessly integrated with WooCommerce and includes functions such as role based bidding, credit card verification before bidding, and widgets to help manage sales.
User BDLatitudes says:
"Crystal clear code. Easy to modify. Very complete. This module saved my life!"
Conclusion
I hope this list of WooCommerce plugins has given you some tools to make running your business easier, and to improve your customers' experience on your site. If you would like some more ideas on how to enhance your WooCommerce store, visit Code Canyon to see what other best-selling WooCommerce plugins are available.
Powered by WPeMatico