Now that the world is slowly going back to normal, musical performances have also slowly gone back to the stage. The awesome fact about technology is how templates for music concert flyers are accessible for free online. This allows for the use of digital flyers or even printing flyers in anyone's home. Choosing between a printed or a digital flyer does not matter. Clients are now more focused on how they can maximize a flyer's effectiveness on both platforms. 
Fotor NFT Creator — Easily Create Amazing NFT Artworks in Minutes with the Fotor-NFT Creator.
Even for web designers, downloading templates for music concert flyers are convenient. This ensures that the sizing and the design are in proportion with each other. If you are looking for templates, here are some great samples for you to try: 
Check out these templates for music concerts flyers for inspiration:
Rock Concert Flyers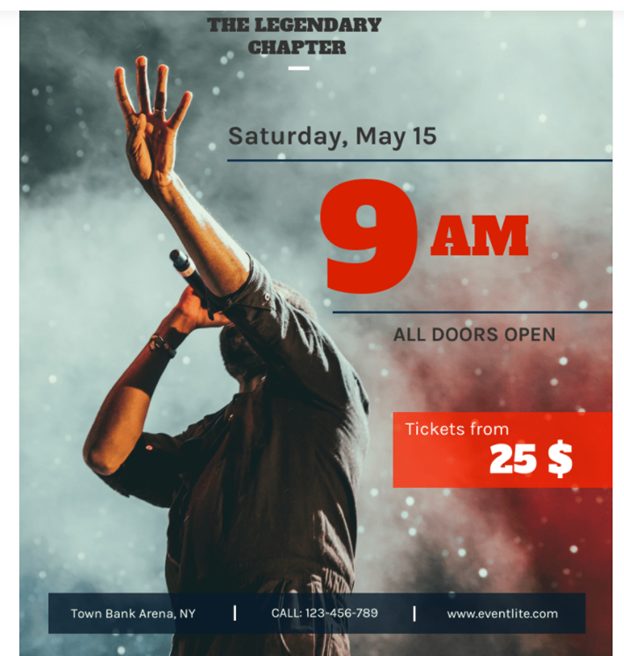 Rock concern flyers have been around for decades. It has evolved through time but pretty much follows a similar standard. We love how the flyer highlights the ticket price, the date, and the time of the concert versus the name of the band. This is a great option for music fests or concerts with multiple bands playing together. 
Karaoke Themed template for music concert flyer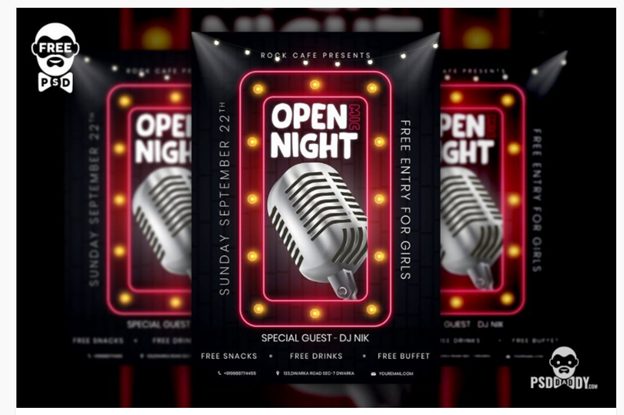 Looking for karaoke or an open-mic-themed flyer? This flyer template is a classy option. 
Templates for Gospel Concerts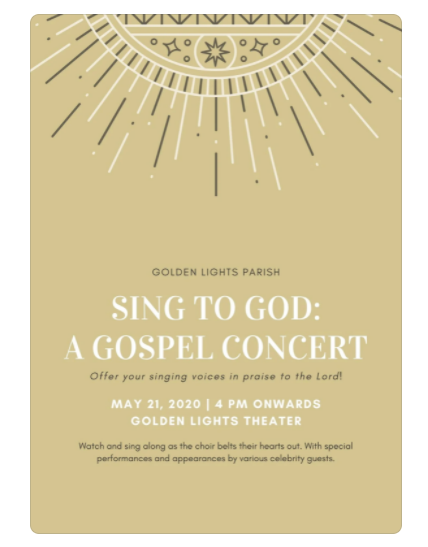 Everything about this template speaks gospel – the gold background, the halo, the classic white font. Templates for gospel music concert flyers are only a handful on the internet. So finding a good one may not be easy. This template is also great for religious holiday concerts like Christmas and Easter. 
Neon Party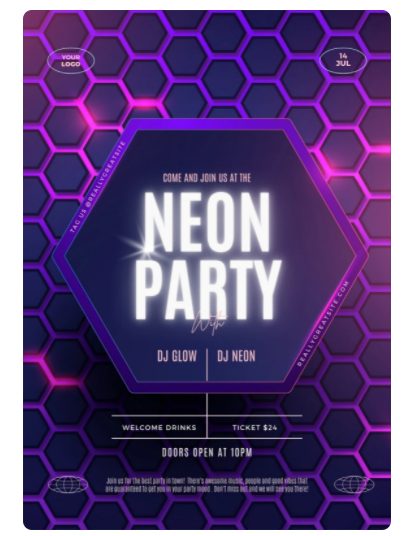 How interesting is it that the entire poster used a single shape throughout? It is such a simple design concept but truly effective in highlighting important details about the concert. 
Acoustic Band Concert Flyer Sample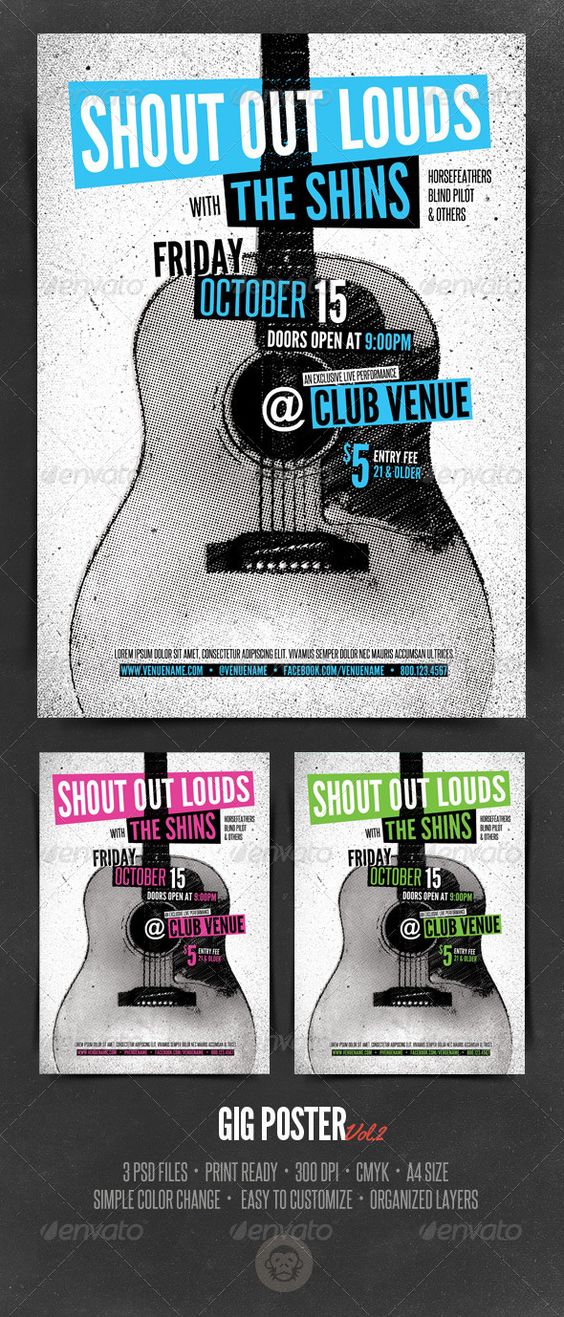 Guitars are often associated with acoustic bands and music. If you are designing an acoustic band concert flyer, this is a great template for that. 
Retro Party Vibe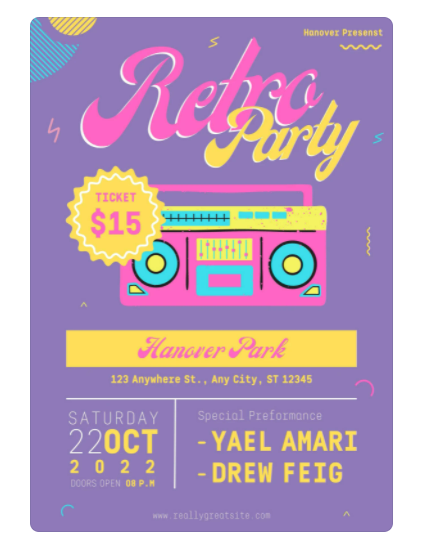 This is a cute template for a music concert flyer with a retro theme. The pastel background matched with a bright pink and yellow font is a deliciously put-together design. The retro radio with the same color palette is a great central element for this flyer. 
Classy 90s Band Concert Template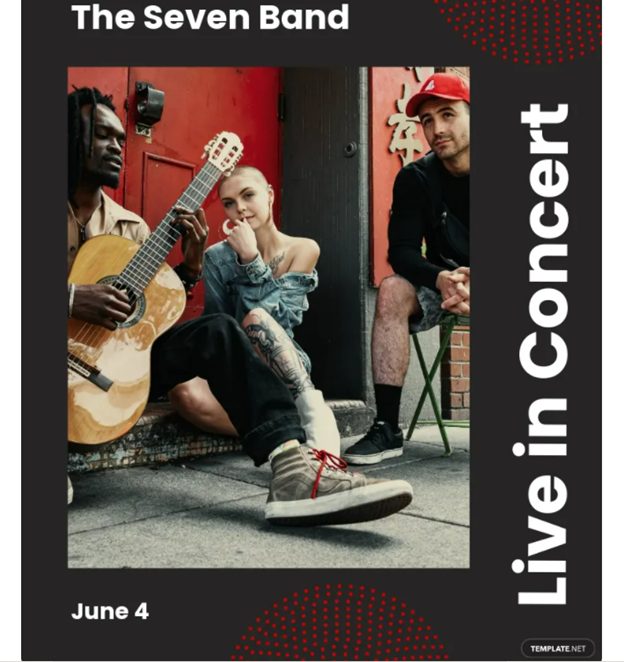 Doesn't this speak so much of the nineties? An edgy photo of the band, some baseball sneakers, and a guitar in the background. What more could we ask for right? 
Nature-Universe Theme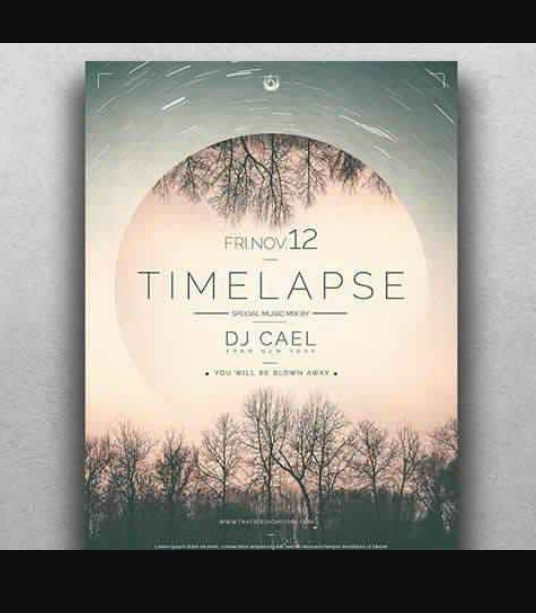 This is another take on how to design a music concert flyer for DJ concerts. 
Orchestra Style Template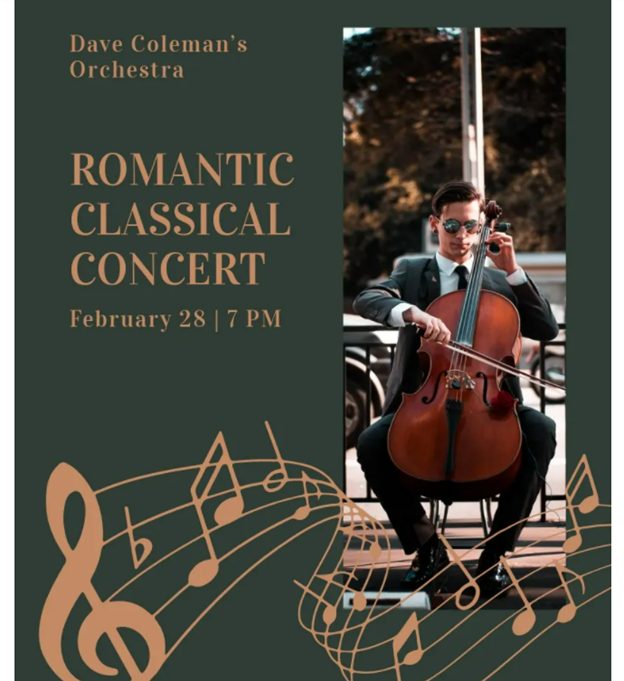 The floating music staff notes are a typical element in "classical music" design. So it is not a surprise to find it in this flyer template. Helping readers immediately connect the image with what is being advertised is the most important characteristic of an effective flyer. 
Electro-futuristic Style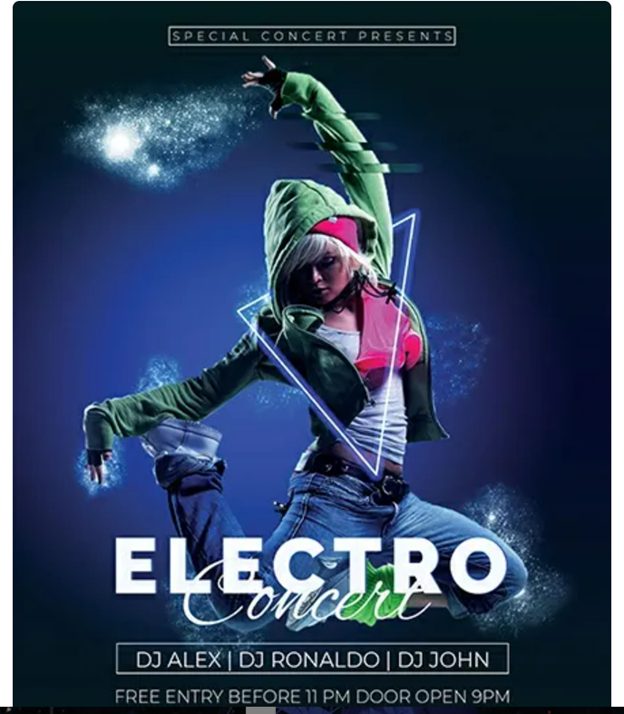 If you are looking for a template for an electro-pop concert, this is a good choice. Concerts for DJs are all about the neons, the dancers, and this is what this flyer template has. The triangle-shaped highlight may not be a central element in this design but it surely ties the entire flyer design together. 
Also read:
30 Free Flyer Mockup Templates
25 Free Spring Web Design Templates
The post 10 Templates for Music Concert Flyers