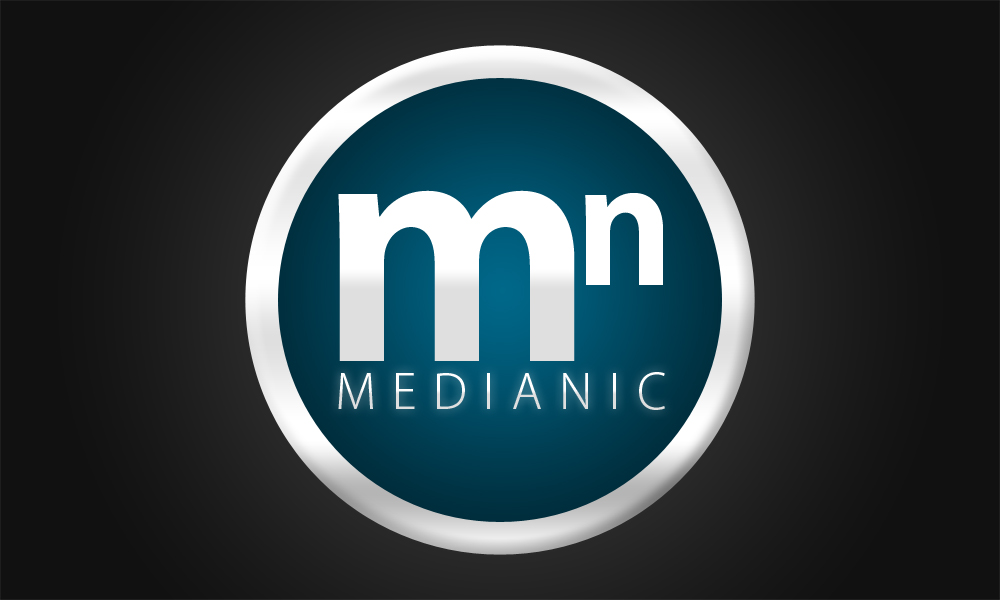 In the age of visual culture, your website gets more views if it has images. Studies have shown that your content will be received more positively if it is accompanied by photos or videos. 
This makes a lot of sense because most people are visually oriented and our brains are wired to process and understand things faster visually than in text. Not only that, most people process and understand text better if it's accompanied by images. 
This is the reason why the presence of photos or videos on a website is shown to increase engagement with content by over 70%. It's this same reason why visitors to your website will stay longer if you include images and video, and they are more likely to buy or sign up for products and services you're offering. 
And that's not all—images also improve your SEO ranking and make your website easier to find in search results. 
But the presence of photos or video to accompany your text is not enough. The presentation of your images matters. This means giving thought to how your images are presented—that is to say how they are arranged, framed, and captioned within your website. 
You already know that no detail is too small. A beautiful gallery makes visitors to your website want to spend more time exploring your content. That's where gallery plugins come in—they are there to help with presentation.  
There are thousands of WordPress gallery plugins available on the market today, so choosing one that works for you can sometimes be confusing, time-consuming, and frustrating. In this post, I have compiled a list of some popular outstanding plugins to make your decision easier. 
But before we look at them, let's get a general idea about gallery plugins, why they are important, and things you should consider before choosing one.
The Psychology of Visual Content
We already know that content with images creates more traffic and engagement with your website. In fact, content with images creates more trust and leads to higher rates of purchasing or signing up. 
There are a number of reasons why we respond and engage more with web content that contains photos and videos. 
Most people are wired to understand things visually and have a first encounter with the world around us that is visual. For normally sighted people, it's natural to learn visually. We see and recognize objects first before learning their names. When we describe things or situations, we try to create a picture in the mind of the person listening so that he or she can also understand what we are talking about.  
Secondly, our physical world is full of colors. They are a big part of how we see the world. They influence our emotions and how we make decisions. An intelligent use of colors can influence visitors to respond to your web content in the best way.
About WordPress Gallery Plugins
A visual gallery plugin allows you to best present images or videos on your WordPress website. 
WordPress makes up 35% of all websites on the web. It comes with a standard image gallery functionality as part of its core features. However, this built-in gallery is very basic, and it has limited storage space to manage only up to a certain amount of images.
However, thanks to its high degree of flexibility and customizability, you can expand WordPress's image gallery capabilities by installing a WordPress gallery plugin in just a few clicks. 
What Is a Gallery Plugin? 
A gallery plugin is a piece of software—built specifically for WordPress—that allows you to display photographs, illustrations, videos and other visual content on your WordPress websites.
Optimization of Images to Improve Discoverability
In a competitive online space, a gallery should do more than just display images. It should help you optimize the images on your website to increase the discoverability of your website. 
To optimize images on your website, the gallery plugin needs to provide functionality that allows it to label images with appropriate captions or keywords that users are likely to search for. This will allow your content to show up in both web and image search results.
Types of Galleries
Some gallery plugins are built to showcase all kinds of media like images, photos, and video, while others specialize in only one medium. While searching for a gallery plugin that suits your needs, you'll see a number of different gallery types. 
Image Management 
Many gallery plugins also provide a way to manage your images. You can categorize them according to themes, sizes, and more. You can also add, delete, arrange, sort, and more. 
Many gallery plugins also allow you to batch upload tons of images in a short time.
Things to Consider When Choosing a Gallery Plugin
Speed—Having lots of images can slow down your website. You want a lightweight plugin that won't slow down your website, even when you upload more photos.
Features—Does the gallery plugin also upload audio and video? Is there integration to social networks, email marketing platforms, and payment gateways? 
Responsiveness and Mobile-Friendliness—More than 70% of traffic to websites comes from mobile devices. Does your gallery plugin work on mobile websites?
Ease of Use—A gallery plugin should be easy to use, even for those with no coding knowledge. 
Regular Updates—To keep up with changes to WordPress when they happen and to solve security vulnerabilities that may happen, your plugin should receive regular updates. For that reason, it's good to choose a plugin with a track record of updates and maintenance. 
Price—Is it affordable? Does it have pricing levels? What features are included with each level?
As I said in the introduction, there are thousands of WordPress gallery plugins available on the market today, and choosing one that works for you can sometimes be confusing, time-consuming, and frustrating. In the rest of this post, I'll look at some of the best gallery plugins available on CodeCanyon. 
1. Unite Gallery 
Unite Gallery makes creating beautiful image and video galleries for your WordPress website a breeze. 
It's very easy to use, plus all your galleries are fully responsive and mobile-friendly. 
It's also touch enabled so that it can be controlled on touch-enabled devices.
It has 10 gallery layouts and over 120 options to choose from. This makes customization easy and fun.
It includes support for four types of videos: YouTube, Vimeo, HTML5 video, and Wistia.
User Lanx says:
This is a clean, well-designed plugin. I have used it for years on several sites without issues. One of the all time classics! Highly recommended! 
2. WordPress YouTube Gallery Plugin

When it comes to showing YouTube videos on your WordPress website, the YouTube WordPress Gallery Plugin is perfect: 
It supports the new WordPress Gutenberg editor—meaning it's super up-to-date with changes in WordPress.
You can create a playlist for your website by selecting YouTube channels and even single videos.
Control the width of the gallery with a simple setting.
Choose the number of columns and rows in the YouTube videos gallery.
Three preview layout modes are at your service: classic, cinema, and horizontal.
Finally, it's fully responsive so that you will be able to reach users with any type of device.
User amanda007 says this about YouTube WordPress Gallery Plugin:
Love the quality of this plugin. The design is great, it's easy to use, and it works really well. It's also very flexible and allows a lot of customizability. 
3. InstaShow Instagram Feed

If you want to create charming galleries of Instagram photos on your website, look no further. With this plugin, you can create a gallery from your own feed or from any other collection of Instagram images. InstaShow is the WordPress Instagram gallery feed plugin you need. 
Here's why:
InstaShow works with popular WordPress themes including Avada, Jupiter, and BeTheme. 
InstaShow lets you display photos by username, by hashtag, or by location. You can also combine these parameters into more sophisticated queries.
Set the grid by choosing the number of columns and rows. The gallery's width and the gutter between images are adjustable too.
Change the colors of all the gallery's UI elements to find the most appropriate look for your site, with 24 adjustable colors and 10 color schemes to help you.
Use filters to exclude images based on profile, hashtag or location.
These are just some of the cool features of this awesome plugin. View a live preview of this must-have WordPress plugin to see if it's right for you. 
User allenjoanis says:
This plugin is super easy to use and integrates well into my website. And the customer support is top notch!
4. Global Gallery 
With the Global Gallery plugin, you will be able to create filterable, fully responsive and adaptive galleries on your website from unlimited image sources.
It also comes with impressive features including: 
four gallery layouts
ten lightboxes 
slider and carousel mode 
protect your images with watermarks
integration with Visual Composer, Elementor, and Cornerstone
User davidmfraser says:
Fantastic gallery addon, in my opinion it's the best one you can get (I've tried lots). It's very customisable and the support is good/quick to respond to queries. 
5. Essential Grid Gallery WordPress Plugin

Essential Grid Gallery is a premium plugin for WordPress that allows you to build great-looking image, video and audio galleries from various sources. 
You can display images from the big social media streams like Instagram, YouTube, Vimeo, Twitter, Flickr, etc. 
You can build a complete custom gallery grid. 
You have at your disposal a template library with example grids that will look outstanding on mobile devices and are easy to configure and fill with your content. 
And if you're a complete beginner, don't worry—Essential Grid Gallery has a dedicated video tutorial channel for beginners. 
User aleph2u says:
This plugin is a must have. Versatile, easy to use in any theme, and the support is superb. Thank you themepunch!
6. Justified Image Grid

Showcase your images in the most beautiful and authentic way without changing their original size by using the Justified Image Grid Gallery. There is no random cropping—it maintains the integrity of your photos. 
It even organizes your images into a perfectly balanced horizontal photo grid that draws the eye from left to right, just as you would read a narrative. There is a natural flow to your photographic story, and the images work together as elements of a complete whole. 
Justified Image Grid for WordPress is easy to install and gives you full control over every aspect of your photo gallery—no coding skills required.
Combining Justified Image Grid gallery with Visual Composer makes it possible to live preview any change of your carefully crafted galleries.
User archedmandible says:
Love this plugin. I've used it for years because it's so solid. Loving the frequent updates and the endless choices available in the options.
7. Final Tiles WordPress Gallery

Here is why Final Tiles WordPress Gallery is impressive: 
You can create a gallery that mixes landscape and portrait images.
You can embed video from YouTube or Vimeo to create a truly interactive gallery. 
You can use your own custom aspect ratios—no set squares, rows and columns.
Use infinite scroll to dynamically load many images.
Boost connections to your site using social sharing.
Find out if this gallery plugin is right for you by viewing the live preview. 
User haraldpalma says:
A great and beautiful product—very clean and well-working gallery with absolutely fast and competent support! Thank you for everything!
8. The Grid—Responsive WordPress Grid Plugin

The Grid is perfectly suited for displaying your blog, portfolio, e-commerce or any kind of WordPress post type. This plugin supports images, video, audio, links, galleries, and quotes. 
The Grid can be used with any WordPress theme. 
It comes equipped with a 100% responsive touch slider. 
It has filters that let developers add new skins and animations. 
It loads quickly thanks to a custom and lightweight jQuery script. 
It has a custom cache system in order to boost performance.
User tranmautritam says:
Nicely coded, easy to use, support gives fast reply. Recommend for everyone looking for a grid plugin.
9. Video Gallery WordPress Plugin

Powerful features found in this gallery plugin include:
stream sources—stream from self-hosted media, YouTube, or Vimeo
multiple galleries in one—stream from multiple sources in one gallery
User by julesco says:
Incredibly powerful plugin with the best support of any item on Envato Market!
10. UberGrid—Responsive Grid Builder

UberGrid is a powerful, responsive grid gallery builder for WordPress. It builds nice-looking walls of square images, which you can either select manually or pull automatically from your WordPress posts. You can also source images from WooCommerce products and custom post types created by third-party plugins or themes.
UberGrid is very easy to use, with no coding required. It comes with lots of features, including:
filtering to represent departments, work types, product categories, etc.
powerful, responsive, built-in lightbox with image, Google Maps, YouTube, Vimeo, and text support 
customizable–spacing, border, fonts, and colors. You name it, you can customize it. 
You can use UberGrid to present your portfolio, team, products, photos, blog posts, or anything else that can be presented with square cells. 
User silverz says:
Excellent plugin and customer support! 6 Stars if possible!
Conclusion
We've seen that in the age of visual culture, websites with images get more views. A good image gallery plugin is a huge asset. It comes with features designed to help show images on your website and increase engagement with your content. The payoffs are huge.
For more WordPress gallery plugins, take a look at Envato Market. And if you found this article useful, here are a few posts that you might like to read next:
WordPress Plugins

8 Best and Most Beautiful WordPress Gallery Plugins

WordPress

17 Best WordPress Gallery Plugins

WordPress Plugins

7 Best WordPress Video Gallery Plugins

WordPress

Best WordPress Flipbook Plugins Compared