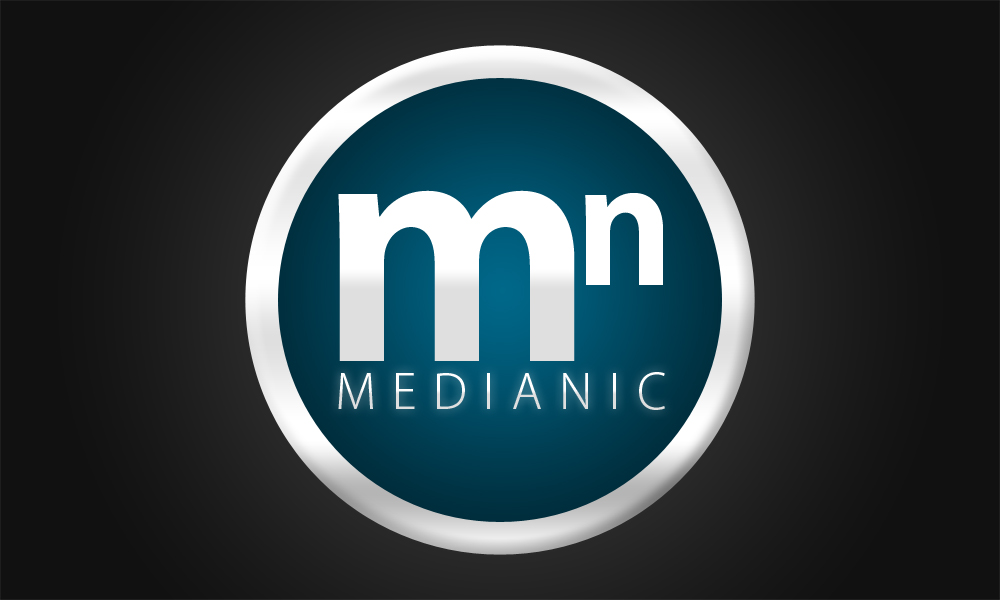 The best news app templates organise news into a few broad categories, allow users to save news stories they want to read later in a favourites list, and have a powerful search feature that helps them find relevant news stories quickly and easily. 
Whether you're interested in building a news app from posts on your own website, creating an app for a localised news source, or pulling together all major news sources into one handy app, you're sure to find a template that's right for you from among these ten best Android news app templates available at CodeCanyon. 
1. Android News App

Developed using Android Studio and Google Material Design, Android News App provides developers with an easy to configure template.
Content can be managed from the PHP MySQL admin panel where you can change admin username and password, profile information, organise news categories and news items etc.
User Naradasi says:
"Documentation for the code is so clear that anyone without coding knowledge can use it. Response from the author is also very quick. Worth the money."
2. News Application

The News Application template makes it super easy for you to create your own news app. The template features a beautiful UI created with Material Design. It supports both landscape and portrait mode, gives users the ability to add unlimited categories. It also offers push notifications, powerful search, and the ability to share news stories via social media.
User Tlosos says:
This app is just brilliant, easy to configure and great to arrange your news. Also, the support team is great."
3. Ultimate News App

Breaking news headlines, modifiable categories, deep link sharing, powerful search, Facebook comments, Admob Ads, push notifications, video and image support are just a few of the great features to be found in the Ultimate News App template. 
The template also comes with two separate video tutorials and online documentation  to help you set up the admin page and customise the app.
User aidyMatic says:
"Works as expected. Easy to setup, quick response from author. VERY HAPPY!"
4. YouNews

YouNews app template is ideal for those looking to create their own news app to keep followers, clients and/or customers updated with news about their business. Administrators of the app can easily add and edit news items via the dashboard, and their additions and changes will be displayed right away in the app.
User WeecomCA says:
"Amazing app with a great support! Very easy to customise the app with your colours and brand."
5. PSNews

PSNews allows developers to build their Android news app in just a few hours. Like the other news app templates here, news stories are organised in categories, but PSNews also adds an editor's pick category as well as trending and recent news categories.
The template also offers YouTube integration, Admob banner support, a powerful search function which allows end users to find stories quickly and easily, as well as the usual push notifications and the ability to share news stories on social media. 
User hayasuliman says:
"All things is great: Support, App, Design! Everything!"
6. News App for WordPress Site

News App for WordPress Site  is ideal for those who already have a news rich WordPress blog that they want to turn into a news app. The template is quite different from the other app templates featured here because instead of drawing news from various sources, it allows users to turn their WordPress website into a news feed just by inserting their website URL into the template. News stories can be organised by category just like with other news app templates, and the app is AdMob ready.
User carmentv says:
"Excellent app template for WordPress site. Excellent documentation and customer support. Very easy to set up and send push notifications. Great for small news sites and can be easily used for any small business to have a competitive edge against big companies."
7. All-In-One News

The All-In-One News app template offers developers a beautifully designed app that allows users to get all their news, including live TV, videos and photo, weather and top stories in one place. Like the other apps features here, users can login with their social media accounts, filter news based on the categories they prefer, share and comment on news items, etc. 
User codebini says:
"It's great news app!"
8. News App Pro

News App Pro is another template that is perfect for those looking to create their own news app to keep followers, fans, customers and clients updated with news about their activities or business. The PHP and MySQL database allows app administrators to easily add and edit articles, videos, notifications, etc. 
User umang656 says:
"One of the best news app templates available in CodeCanyon. Easy to use and with powerful and proper coding. Loved This Product."
9. New News Android App

New News Android App is a simple and easy-to-use app template that helps developers create a news reader app quickly. The admin panel contains a category manager,  news manager, user manager, notification manager, and various other settings. The app features a dynamic drawer menus system for organising news categories, dynamic search, multi-language support and more. 
User rajivvaishnav says:
"I got excellent and prompt support from the seller. I would highly recommend him. The app was totally awesome. I didn't have any issue opening up in Android Studio and without making a single change, I was able to run the application."
10. My News

My News  is a multipurpose Android app template that can be used as news resource, a personal blog, or portfolio. My News offers Facebook sign up and login, categories for organising news stories, push notifications, AdMob banners and a full-featured admin panel which allows the app's admin to manage user accounts.
User forgive says:
"Good features, good app."
Conclusion
These top Android news app templates are just a small selection of the news app templates we have available at CodeCanyon, so if none of them quite fits your needs, there are plenty of other great options to choose from.
And if you want to improve your skills building Android apps and templates, then check out some of the ever-so-useful Android tutorials we have on offer.
Powered by WPeMatico