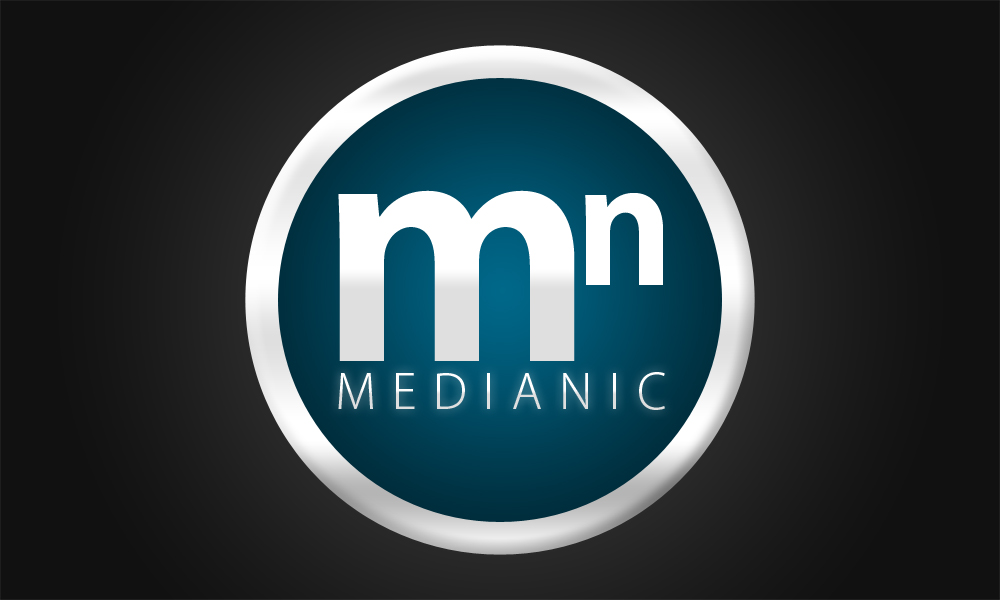 Bullying and harassment are serious concerns in the LGBTQ community, especially among youth. According to the GLSEN National School Climate Survey, over 85% of LGBTQ students have experienced verbal harassment at school. The Human Rights Campaign reported that LGBTQ students are twice as likely to have been physically assaulted, kicked or shoved at school, and that 92% of LGBTQ students have heard negative messages about being LGBTQ.
In response to a series of high-profile suicide deaths of gay teens, Spirit Day was created by GLAAD and then-teenager Brittany McMillan in 2010. Held the third Thursday of October, during National Bullying Prevention Month (USA), Spirit Day was created to remember young people who lost their lives to suicide and to take a stand against bullying.
Today, we at Envato Tuts+ are going purple and taking the Spirit Day Pledge. We pledge to support LGBTQ youth and stand against bullying.
As coders, content creators and online experts, we have a stake in making the internet safer for all people, including LGBTQ youth. Cyberbullying is a technological issue as much as a social one. Harassment, doxxing, trolling and the rapid spread of hate messages is facilitated by online technology, and it is the ethical responsibility of tech professionals to respond to the reality of online harassment. These are our products, and we are responsible for how they are used. We must create solutions that take the real world and mental health safety of online users seriously.
In the spirit of taking a proactive stand to support LGBTQ youth and prevent bullying, here are some apps and tools that aim to do just that. Whether you are a member of the LGBTQ community or an ally, we've collected digital tools and resource guides to inspire you to make the world safer for LGBTQ youth.
Will you take the pledge with us? Check out these tools and go purple this Spirit Day to let LGBTQ youth know that they have your support.
Apps to Support LGBTQ Youth
ReThink (IOS, Android)
Featured as one of Google Play Playtime's most innovative apps, ReThink was created by 17 year old Trisha Prabhu to stop cyberbullying before it starts. Prabhu, saddened and frustrated by the death by suicide of an 11 year old girl who had been cyberbullied, created ReThink to promote responsible digital citizenship in youth. This app's solution to cyberbullying is simple and groundbreaking: give kids an opportunity to pause, review, and rethink their messages by giving a "behavioural science based nudge" that acts as a break before hitting send. ReThink detects offensive and hurtful content in real-time before it is posted, and prompts the user to reconsider posting their message. The app creator says that with this gentle nudge, adolescents change their minds over 90% of the time, opting to not send harmful messages. ReThink counters conventional solutions, such as the "block the bully" or "report to an adult", by taking the burden off the victims of cyberbullying and tackling the issue at the source—empowering youth the make the right decisions online.
Speak UP! (IOS, Android)
Everyone has the right to feel safe at school. The Speak UP! app was created as a tool to help schools put a stop to bullying, both online and in real life. Students use the app to anonymously report bullying, harassment or safety issues, when they don't want to or don't feel safe speaking with an adult. This app works best in an overall environment committed to ending bullying. Schools that want implement this app must also create a culture of safety for LGBTQ and other students, so that app users feel that their concerns will be taken seriously and resolved skillfully. This app could be a great step toward ending bullying in schools.
The Check-in App (Australia) (IOS, Android)
Do you have a friend who seems to be having a hard time but don't know what to say? Designed in consultation with young people, the Check-in app helps take the fear out of having a conversation with a friend who might be struggling. By following four steps, app users plan how they will approach the person they care about, what they will say, and how they will offer support. The app also offers next steps on how to support a friend, tips for looking after one's own mental health, and links to online and phone services available for young Australians.
KnowBullying (IOS, Android)
Research shows that spending at least 15 minutes a day talking with your kids can build the foundation for a strong relationship, develop their resilience to peer pressure, and help prevent bullying. The KnowBullying app facilitates these conversations, by providing parents with tips about bullying and warning signs that their child is bullying, being bullied or witnessing bullying, all targeted to specific ages groups. The app provides links to online resources that have been screened for effectiveness by experts, as well as conversation starters, advice about social media safety, and the ability to set reminders to talk with their children about bullying. The KnowBullying app also includes a section created for educators on how to prevent bullying in the classroom, and how to support children who are being bullied.
Refuge Restroom (IOS, Android)
Everybody pees and everyone deserves to do so safely. Navigating sex-segregated bathrooms can be dangerous and stressful for transgender, intersex and gender nonconforming individuals. The Refuge Restroom app provides a solution: users can search for single stall and gender neutral bathrooms by proximity, add new restroom listings, and rate existing listings. This project is trans led, and works not only to find existing safe restroom access, but also to advocate for the safety of transgender, intersex and gender nonconforming individuals. The Refuge Restroom database is open source, and coders can visit their GitHub page to suggest improvements, fix bugs or contribute code.
Web Tools to Support LGBTQ Youth
The Trevor Project
Founded in 1998, The Trevor Project provides both crisis intervention and suicide prevention services to LGBTQ people under 25 years of age, and training to those wanting to support LGBTQ youth. The Project includes a 24-hour crisis phone line, free, confidential instant messaging for LGBTQ youth through TrevorChat, as well as the ability to text with trained counsellors. Resources for those who would like to support youth include the Trevor Lifeguard Workshop, a free online learning module based on the Project's in-person suicide prevention program, CARE Training, an introduction to the CARE (Connect, Accept, Respond, Empower) model of suicide prevention, and Ally Training, introducing adults to the unique needs of LGBTQ youth.
MindOut LGBTQ Mental Health Service (UK)
MindOut is an instant-message based service for LGBTQ youth run by trained online support workers. Confidential and anonymous, this service is open every day, including weekends. For those in crisis or in need of urgent support, MindOut support workers can listen to how youth are feeling, without judgement or forcing advice, and help youth to think about safety, coping strategies and explore support options, if desired. This online support services also includes sessions specifically on issues for trans and non-binary folks, advocacy sessions that provide access to a member of the MindOut advocacy team, and sessions targeted to LGBTQ youth of colour.
TransEquality.org ID Documents Centre (USA)
People need accurate and consistent ID to open bank accounts, start new jobs, enroll in school, and travel. According to the National Transgender Discrimination Survey, ID that does not match one's gender exposes trans people to a range of dangerous situations, from not getting jobs, being denied housing or public benefits, to being subject to harassment and physical violence. However, the name and gender change process can be complicated and expensive. This web app is a one-stop hub for name and gender change information for those living in the United States. Here, users can find out how to get a legal name change where they live, and how to update name and gender markers on their state and federal IDs and records.
GLSEN
GLSEN (pronounced "glisten") is an educational organization focused on ensuring safe and affirming schools for LGBTQ students, where every student is valued and treated with respect, regardless of their sexual orientation, gender identity or gender expression. Along with conducting research and partnering with decision makers, GLSEN supports students and school staff by offering online tools such as a Gay-Straight Alliance Jumpstart Guide and resources for Ally Week, a student-led program where LGBTQ youth and educators lead the conversation on what they need from allies in their school.
Trans LifeLine (USA and Canada)
Conclusion
It is up to all of us to put an end to bullying, and make the world safer for everyone, including LGBTQ youth. We hope this collection of change-making apps and tools has inspired you this Spirit Day. 
If you haven't done so already, join us and take the pledge! Let today be a reminder that, while everyone deserves safety from bullying and harassment, we are not there yet. Today, we wear purple as a show of support for LGBTQ youth. Tomorrow, and every day after that, we speak out when we see bullying in person and online.
Powered by WPeMatico